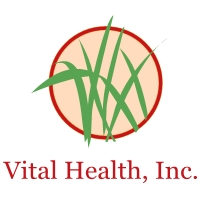 NutriQ is an excellent resource I am proud to offer my clients and those who visit my website. The weekly Wellness Minute video library and now the NutriQ health assessment provide participants information that can improve their health.
Orland Park, IL (PRWEB) June 23, 2014
"I stress to my clients the same health and wellness philosophy I embrace; stay educated and stay in-tune with what your body is telling you," remarked Barbara Griffin, NMD, CNC, Certified Gluten Practitioner, and owner of Vital Health, Inc. "The human body does an exceptional job at communicating with us. Meaning, if you experience excessive gas, belching, or heartburn after eating, your body is communicating: you could be allergic to a food; you are lacking the necessary amount of acid your body produces in order to breakdown food; or you could be producing insufficient amounts of digestive enzymes."
After clicking on the Wellness Minute tab, which is found on the Vital Health, Inc. website http://www.vitalhealth.org, browsers can register for the complementary, Wellness Minute. Next an account is created. Participants then click on the NutriQ link to begin the assessment.
Nutritional Assessment Questionnaire: This comprehensive four-page questionnaire first retrieves information on diet, lifestyle and medications that are currently taken. Next, questions are presented that are related to nearly every system of the human body.
Three Comprehensive Reports: The information gathered during the Nutritional Assessment Questionnaire is analyzed and shared to the participant:

Symptom Burden Analysis Graph: This graph provides a great visual that breaks down by low, moderate, and high priority each of the 15 focus areas of the Nutritional Assessment Questionnaire. When looking at this easy-to-read graph, the participant will know, for example if Liver and Gallbladder is an area that needs support in order for it to properly function.
Major Health Concerns: This report pinpoints the most critical health concerns the participant faces. It ranks the conditions from most critical to least. It shows the total nutritional assessment score vs. the possible score.
Potential Mineral and Vitamin Deficiencies: This report analyzes potential mineral and vitamin deficiencies that are tied to the body. The report covers 19 important minerals and vitamins that are critical to optimal body functioning. The report ranks the most critical component the body is lacking to the least. Samples of nutrients that are analyzed include essential fatty acids, critical B vitamins, protein, and minerals molybdenum.
Dr. Griffin explained, "Participants also have access to an entire library of resource articles that cover health topics, conditions, and the role vitamins and minerals play in restoring optimal health. If desired, recommended vitamins, minerals and other nutritional supplements can be ordered directly from the site."
"NutriQ is an excellent resource and valuable tool I am proud to offer my clients and those who visit my website. The information provided by the weekly Wellness Minute video library and now the NutriQ health assessment provide participants health information that can truly make a difference," concluded Dr. Griffin.
It is recommended to consult your medical practitioner before beginning any new nutritional program.
About Vital Health, Inc.:
At Vital Health, Inc. Dr. Griffin integrates a whole body approach with the intention of facilitating wellbeing and optimal health amongst her clients. Dr. Griffin's specialties include: traditional naturopathy, nutrition, EAV Meridian Stress Assessment, Food Sensitivity Screening, Environmental Screenings, Iridology, SKASYS, Live Blood Cell Analysis as well as established integrative therapies such as Neuroemotional Therapy, Neuromodulation Technique, Cold Laser and clinician for Spectracell Laboratories, Inc. Vital Health, Inc. 9031 W. 151st Street, Suite 210, Orland Park, IL 60462, (708) 226-1131, http://www.vitalhealth.org.