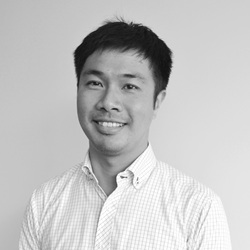 Environmental compliance is a very interesting area because it has never been static.
Toronto (PRWEB) June 25, 2014
The environmental software industry is in a period of rapid growth and to assist with this growth Intelex welcomes its latest addition, Teck Lee, who joins the team as Product Manager of Environmental Compliance. With 12 years of environmental compliance experience spanning 4 continents, Mr. Lee will focus on furthering the development of environmental products and implementation at Intelex.
With sustainability at the forefront of most companies' initiatives today, the growth in the number of new environmental regulations and regulation enforcement has increased. This has created a widespread need for both environmental management software and experts in the field of environmental compliance, specifically at the enterprise level. Mr. Lee's extensive experience will be valuable at Intelex, as he oversees software implementations for clients around the globe facing environmental regulations. Prior to joining Intelex, Mr. Lee worked with a consultant company facilitating global implementations of EHSQ solutions. With years of experience in the field, Mr. Lee will wield his expertise to provide clients with the ultimate compliance solution.
"I've worked in many different regions including North America, Europe, Asia and Australasia and have dealt with each country's varying regulations and requirements," said Teck Lee, Product Manager of Environmental Compliance at Intelex. "Environmental compliance is a very interesting area because it has never been static. The constant regulation changes mean you're not only learning every day, but you have to anticipate what will happen next and that's where my expertise comes into play. I've been doing this for 12 years and have a lot of experience with environmental compliance and by bringing that knowledge to Intelex I can help strengthen both compliance and implementation and drive growth for the business."
Mr. Lee entered the industry after university, where he earned both a Bachelor's and Master's Degree in Chemical Engineering, beginning his career in EHS. He has managed a number of teams in support of implementation for global clients. Having worked in this field for over a decade, Mr. Lee is an expert in environmental compliance and EHS software implementation.
"Teck Lee's addition to Intelex came at an integral time. With so much growth happening in the industry, having a veteran in environmental compliance and implementation like Teck Lee will work to transform our processes," said Elie Mouzon, VP of Product Management - EHSQ Solutions at Intelex. "Teck will be a driving force in our product development plans, especially in terms of environmental compliance. His extensive background overseeing EHS implementation will no doubt be a great addition to our team."
-30-
About Intelex:
With more than 850 clients and 750,000 users, Intelex Technologies Inc. is a global leader in environment, health, safety (EHS) and quality management software. Since 1992 its scalable, web-based platform and applications have helped clients across all industries improve business performance, mitigate organization-wide risk, and ensure sustained compliance with internationally accepted standards (e.g. ISO 9001, ISO 14001 and OHSAS 18001) and regulatory requirements. Intelex is one of Canada's most highly awarded and fastest-growing tech companies and has been named one of the Best Managed Companies in Canada, one of the fastest growing companies in PROFIT Magazine, as well as one of the country's top employers by Aon Hewitt and Best Small and Medium Employers. For more information, visit http://www.intelex.com.