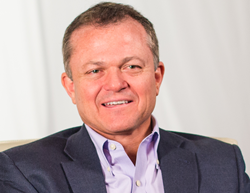 We also hope to ultimately establish better individual relationships with our donors and we decided the StratusLIVE suite of products would best empower our team
(PRWEB) June 26, 2014
For more than 90 years, United Way of Central Massachusetts has been connecting people and resources across their community, which encompasses over 30 cities. As community leaders, they leverage local resources – donors, volunteers, partners and agencies – to best address critical needs and produce measurable results.
The selection of StratusLIVE as the hosted software of choice resulted from an extensive evaluation of numerous software products, including systems specific to United Ways. One of the most important considerations, according to United Way of Central Massachusetts, was StratusLIVE's proven ability to support fundamental shifts from a transaction-based to a relationship-based fundraising model.
StratusLIVE for United Way, with its advanced mobile and social features, eliminates multiple point solutions, and is built on a Microsoft Dynamics CRM platform. These capabilities were considered important to the selection process, along with the knowledge that many large United Ways are already successful users of StratusLIVE software.
"The changing business landscape in our area factored heavily into the selection of StratusLIVE as our fundraising CRM software. In order to provide continued support to our constituents, we elected to expand the reach of our fundraising efforts to include more members of the local business community such as law firms, small businesses, accounting firms, and so on," said Jim Hayes, vice president, finance and operations of United Way of Central Massachusetts. "We also hope to ultimately establish better individual relationships with our donors and we decided the StratusLIVE suite of products would best empower our team."
"Our old software was difficult to learn and navigate. Because StratusLIVE is natively integrated to Outlook, Office, and other Microsoft products we already know, we're finding it to be intuitive and easy to learn and use compared to our old systems," continued Hayes. "In addition, we're really looking forward to using StratusLIVE's Online Workplace Giving solution, that's directly integrated to the donor database, to expand our online campaigns this fall. We're very pleased with the level of support we've received, as well as the overall responsiveness of the whole StratusLIVE team."
The software migration to StratusLIVE included collecting data from a variety of disparate applications and sources such as spreadsheets and legacy software. The ability to maintain all of an organization's data in one place is essential to implementing system-wide best practices. StratusLIVE's comprehensive software creates opportunities for organizations to become more productive and efficient.
"We are delighted that United Way of Central Massachusetts has now joined with many other large nonprofits across the country that rely on StratusLIVE every day," said Jim Funari, co-founder and CEO of StratusLIVE. "We look forward to supporting their mission to connect people and resources in the communities across the region."
About United Way of Central Massachusetts
United Way of Central Massachusetts is a dynamic organization focused on advancing the common good. They possess the unique ability, vision, and resources to bring together diverse stakeholders to create positive change with long-lasting results. Creating this kind of change means working with partner agencies, along with hundreds of businesses and tens of thousands of individuals across a 30 city region. Community priorities to advance the common good include: quality educational opportunities for children, financial stability for families, health and a safety net of services. Today, they join many other United Ways who now use StratusLIVE for their campaign and relationship management software. For more information about United Way of Central Massachusetts, see http://www.unitedwayinc.org.
About StratusLIVE for United Way
StratusLIVE for United Way is an enterprise-class Software-as-a-Service (SaaS) solution that provides comprehensive fundraising, constituent relationship management, financial processing for donations and pledges, distributions and payouts, campaign management, multichannel marketing, and advanced business analytics exclusively for United Ways across the country. StratusLIVE for United Way includes event and volunteer management, planned giving, and data enrichment. Online Fundraising and Workplace Giving campaigns are provided and online member agency support. StratusLIVE for United Way is a hosted software solution built on Microsoft Dynamics CRM platform.
About StratusLIVE
StratusLIVE, LLC is a leading provider of cloud-based fundraising and CRM solutions to nonprofit organizations. StratusLIVE is headquartered in Virginia Beach, Virginia, with multiple offices throughout the United States. For more information about StratusLIVE, please visit http://www.stratuslive.com.