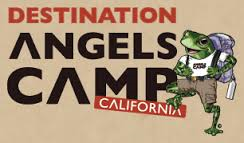 Local businesses have come together to offer their products and services to new and growing businesses at a discount with the hope of easing some of the costs associated with starting and expanding a business
Angels Camp, Calif. (PRWEB) June 24, 2014
Angels Camp is encouraging new business through an innovative new program created by a volunteer organization and supported by local businesses. The Business Incentive Program has been launched by Destination Angels Camp Development Corporation (DAC), a public-private partnership serving as the economic development arm of the City of Angels Camp, to provide savings to new and expanding businesses in the form of discounts from local businesses.
Known for being a prime location in the heart of California's Gold Country, Angels Camp is nestled in the foothills of the Sierra Nevada, midway between Lake Tahoe and Yosemite National Park. It's because of this location that Angels Camp has become a base camp for mountain sports. The primary goals of DAC are to transform Angels Camp into a year-round tourism destination and to encourage the growth of new businesses. Additionally, DAC programs will provide a solid infrastructure to help Angels Camp recover from the recent recession that has had a major detrimental effect on employment, retail, food and lodging since 2007.
Destination Angels Camp is a non-profit, public-private partnership with the City of Angels government set up to build a prosperous Angels Camp. What makes this partnership especially rare is that most economic development programs are managed by government entities or by outside paid entities. DAC is comprised of an all-volunteer board, which includes executives, realtors, retailers, sports providers, residents and city government officials. These volunteers formed and rallied for the sake of their town's 3,800 residents – and the Business Incentive Program was born.
The Business Incentive Program offers money-saving incentives to existing businesses in Angels Camp that are expanding and to new businesses locating in the city. The incentives include 25 percent discounts on the first $1,000 of goods and services provided by businesses already located in Angels Camp and the surrounding area.
"Traditional business development programs offered by municipalities tend to focus on tax incentives and government services," said Anne Forest, president and CEO of Destination Angels Camp. "The Business Incentive Program offered by Destination Angels Camp may be the first of its kind. Local businesses have come together to offer their products and services to new and growing businesses at a discount with the hope of easing some of the costs associated with starting and expanding a business."
To qualify for the Business Incentive Program, a business must meet the following criteria:

Be an existing Angels Camp business that is expanding or a business that is new to Angels Camp
Be located, or be in the process of locating, in Angels Camp or its sphere of influence
Have a current City of Angels business license and any other required licenses/permits
Have a valid lease for rental premises or proof of purchase if purchasing property or a business
Once accepted in the Business Incentive Program, organizations receive a wallet-sized card to present at participating sponsors to obtain the available discounts. Currently there are more than 30 businesses in Angels Camp offering their products and services, ranging from computer service and repair, security, electrical, HVAC, metal work, furniture and appliances, graphic design, printing and signage, plumbing, marketing, landscaping and much more.
For more information about the Business Incentive Program, visit http://destinationangelscamp.com or call 209-736-0088.