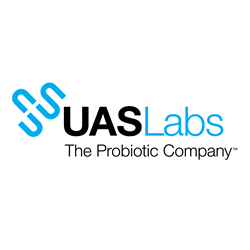 Wausau, WI (PRWEB) June 25, 2014
"We are happy to be able to provide life affirming probiotics to children in need," said UAS LifeSciences Vice President of Sales & Marketing, Ken Seguine.
Around the world, almost 870 million people are suffering from malnutrition. Malnutrition is the cause of 45% of all deaths among children under 5. UAS Labs is dedicated to bettering the health of not only their customers but also to those with compromised digestion and immune systems.
UAS Labs has furthered its commitment to supporting a healthier world by also offering a percentage of its sales to Vitamin Angels; an organization which helps at-risk populations in need gain access to lifesaving vitamins and minerals. In 2013, Vitamin Angels supplied vital nutrients to nearly 30,000,000 children in nearly 45 countries.
About UAS Laboratories:
Founded in 1979, UAS LifeSciences has delivered the highest quality, science-backed probiotics to the natural products marketplace for more than thirty years. Strictly dedicated to probiotic based supplements, UAS is committed to designing innovative and effective formulations based on L. acidophilus DDS®-1, a strain that has been researched and tested rigorously for decades. UAS LifeSciences' products are sold to natural products retailers, health professionals, and private label customers in the U.S. and Canada. The company is fully integrated from formulation through manufacturing, packaging, and marketing, and adheres to the highest quality standards. UAS has recently made significant investments in research, streamlining operations through new technology and innovations, and ultimately introducing state-of-the-art products.