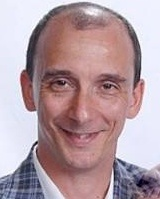 "enhance shareholder value through stabilized, long term growth"
(PRWEB) June 24, 2014
ServicePower Technologies Plc, a market leader in field management software solutions, today announced the appointment of Stewart Hill, a field service management industry veteran, into the newly created role of Senior Vice President, Corporate Development, reporting directly to Marne Martin, CEO of ServicePower. This new role will help define and execute on the Company's growth strategy while driving internal efficiency improvements to ensure that ServicePower's growth remains sustainable and scalable.
Stewart Hill joins ServicePower with more than twenty years' experience in field service, having operated at senior levels within field service management and mobile workforce management solutions vendors, and has taken several scheduling products to market. He brings significant experience in strategy development and execution, sales, marketing, and delivery.
Mr. Hill also holds several postgraduate qualifications in business and management, including an MBA with Distinction from the University of Leicester in the United Kingdom, and he is a published author.
Marne Martin, CEO of ServicePower, commented, "Stewart's appointment reaffirms ServicePower's commitment to investment in our people. His experience within the field service management industry and his ability to execute will contribute to innovation in our products, improve delivery and enhance shareholder value through stabilized, long term growth.
About ServicePower
ServicePower is the only company that can provide a complete, global field management platform that controls all elements of the service lifecycle from offering an appointment, assigning resource and dispatching work through to tracking resources, processing claims and providing business intelligence and analytical reports. With advanced intelligence-based scheduling, dispatch and open market auction software, as well as access to a global network of 86,000 repair and installation technicians, we enable companies to control and schedule work using a mixed resource pool of employees and independent contractors. ServicePower provides solutions that cross all industries. Current customers include Assurant Solutions, Mitsubishi, Farmers Insurance, and Pitney Bowes.
ServicePower is listed on the AIM market of the London Stock Exchange with the ticker SVR.L. For more information please visit http://www.servicepower.com.