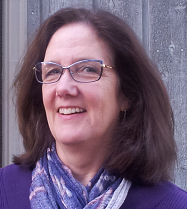 The four-week on-line course taught by ISSP Executive Director Maureen Hart is designed to prepare sustainability professionals to be licensed users of the powerful sustainability assessment tool S-CORE.
Hartford, CT (PRWEB) June 24, 2014
Registration is now open for a four-week on-line course designed to prepare sustainability professionals to be licensed users of the powerful sustainability assessment tool, S-CORE™. S-CORE (Sustainability-Competency, Opportunity, Reporting & Evaluation) helps determine where organizations are on the road to sustainability, and identifies and prioritizes opportunities to accelerate their journey forward. Used by hundreds of organizations since it was first developed in 2005, the International Society of Sustainability Professionals (ISSP) recently added the on-line version of S-CORE to its repertoire of tools and resources as a benefit for its members.
Through a combination of four weekly webinars and course work that begins July 8, participants will learn how to use S-CORE for organizations at all levels of sustainability implementation, from organizations newly embracing sustainability internally to sustainability leaders who are engaging customers, suppliers and other stakeholders, and are seeking to change their industries and regions. The course will cover the ten common functional areas and practices common to all organizations as well as the practices in the S-CORE sector supplements for industries such as manufacturing, construction, utilities and government.
Participants who successfully complete this course will be licensed to use S-CORE and will be able to:

Define the core functional areas and practices common to all organizations.
Describe the evolutionary stages for those practices as an organization becomes more sustainable.
Evaluate the practices of specific organizations and create a S-CORE report with the results.
Determine how the S-CORE benchmark data can be used to identify best practice opportunities for collaboration.
Conduct S-CORE assessments and create S-CORE reports for any size organization.
Create additional S-CORE sector supplements in collaboration with other ISSP members and partners.
Successful completion of the course earns an elective credit towards the ISSP Certificate and allows the participant to become a licensed S-CORE assessor with access to the S-CORE benchmark data and reporting system. Using the online version of S-CORE provides access to benchmark data that allows an organization to compare itself to the current 'state-of-the-art' of sustainable business practices. That information can then be used internally to make strategic business planning decisions. Once licensed, S-CORE assessors pay a small per-use fee that allows ISSP to maintain the database.
Membership in ISSP is not required to be a licensed S-CORE assessor, although ISSP members receive discounts on the training and use fees and are eligible to work with other ISSP members to create new S-CORE sector supplements.
About the Instructor
Maureen Hart, ISSP's Executive Director, is an internationally known expert on sustainability indicators and metrics and the author of The Guide to Sustainable Community Indicators. Prior to joining ISSP, Maureen was the founder and owner of Sustainable Measures with 20 years of experience in measuring and reporting on progress toward sustainable development at the business, community, regional and national levels. In 2011, Sustainable Measures developed the on-line version of S-CORE in collaboration with S-CORE creators Darcy Hitchcock and Marsha Willard of AXIS Performance Advisors. Maureen managed the S-CORE website, the S-CORE benchmark database, development of S-CORE sector supplements, and training for S-CORE licensees from 2011 until early 2014 when S-CORE became the property of ISSP.
Course Schedule and Registration
Online activities of the S-CORE training course begin July 8th and end July 29th. Live webinars are planned for Tuesdays from 11:00 a.m. to 12:30 p.m. PDT. All webinars are recorded and are available to workshop participants at any time. Cost for the course is $450 with an additional $75 off for ISSP members. An early bird discount of $50 is available to everyone through July 1. To view additional course details or to register, click here.
About ISSP
The International Society of Sustainability Professionals (ISSP) is the world's leading professional association for sustainability professionals. ISSP is a member-driven association committed to moving the profession of sustainability forward through building strong networks and communities of practice. Formed in 2007, ISSP boasts hundreds of members from every region of the world. Members share resources and best practices, and develop themselves professionally. Webinars, webchats, on-line courses, special reports, resource directories, salary surveys, and professional competency studies are just a sampling of the rich content offered to members. ISSP Conference 2014 will provide an opportunity to network with more than 400 sustainability professionals from around the world Nov 12-14, 2014 in Denver, Colorado. For more information about ISSP and its offerings, please visit http://www.sustainabilityprofessionals.org.