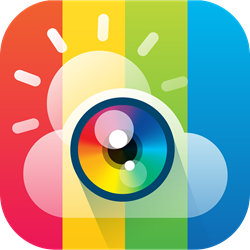 (PRWEB) June 25, 2014
A recent document from the makers of InstaWeather, a personalized forecast application, highlights its successful compatibility with Intel® Atom™ tablets for Android*. The brief explains the conjoined efforts of byss mobile and Intel® to bring the app to a larger mobile device user base.
The solution brief describes the various features that the app offers users on Android* tablets, including up-to-date, location-specific weather information, a photo capture option, and editable text so that users can recreate the scene they are experiencing. It went on to discuss how this collaboration brings the app to a widening audience of mobile device users so that creative sharing of time and place is easy and fun.
As an Intel® Software Partner, byss mobile had access to the portfolio of technical and support resources within the Intel® Developer Zone.
About byss mobile:
byss mobile was founded in 2009 out of Szczecin, Poland. It specializes in customizable apps for entertainment and information. byss mobile invites users to create virtual postcards by adding and altering text, comments and photos in a striking visual format.
About the Intel Developer Zone
The Intel Developer Zone supports independent developers and software companies of all sizes and skill levels with technical communities, go-to-market resources and business opportunities. To learn more about becoming an Intel Software Partner, join the Intel Developer Zone. For more information, visit: https://software.intel.com/
Intel, the Intel logo and Intel Inside are trademarks of Intel Corporation in the U.S. and/or other countries.
*Other names and brands may be claimed as the property of others.
Copyright © 2014 Intel Corporation. All rights reserved.