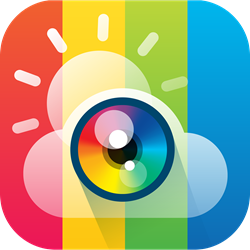 (PRWEB) June 27, 2014
A 2-page marketing brochure recently published by byss mobile highlights the unique features of its mobile application, InstaWeather. The brochure discusses ways the app enables users to access information about current weather conditions, take pictures and share their surroundings.
Fun and functional features described in the app's brochure will appeal to various travelers. Tablet users can use InstaWeather to access detailed weather information via GPS, and to capture and edit photos with captions and text. The marketing document also illustrates the virtues of easily downloading the app to Intel® Atom™ tablets for Android* so that creating personalized messages and images about weather can happen anywhere.
A broad range of options and stunning graphics let users design and share detailed experiences right on their high-definition screens. As an Intel® Software Partner, byss mobile has access to code, services and support within the Intel® Developer Zone.
About byss mobile:
byss mobile was founded in 2009 out of Szczecin, Poland. It specializes in customizable apps for entertainment and information. byss mobile invites users to create virtual postcards by adding and altering text, comments and photos in a striking visual format.
About the Intel Developer Zone
The Intel Developer Zone supports independent developers and software companies of all sizes and skill levels with technical communities, go-to-market resources and business opportunities. To learn more about becoming an Intel Software Partner, join the Intel Developer Zone. For more information, visit: https://software.intel.com/
Intel, the Intel logo and Intel Inside are trademarks of Intel Corporation in the U.S. and/or other countries.
*Other names and brands may be claimed as the property of others.
Copyright © 2014 Intel Corporation. All rights reserved.