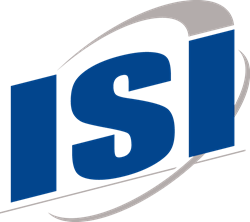 Our success has always aligned with Cisco's strategy, and our solutions are always adaptable to the radically changing work environment
Schaumburg, IL (PRWEB) June 24, 2014
ISI Telemanagement Solutions, Inc., a leading provider of communication management solutions, will be sponsoring the 2014 Cisco Geekfest event in Nashville, TN on June 25.
Geekfest is designed to bring Cisco's partners together to discuss the overall architecture and future vision for Cisco solutions. Also on the agenda are two dynamic keynote addresses from Wendy Bahr, Senior Vice President of Cisco's World Wide Partner Organization, and Nirav Sheth, Senior Director of Cisco's World Wide Partner Organization. The event will additionally include two days of technical presentations from Cisco's Architectural Engineers.
While there, ISI will be discussing their integrated collaboration reporting and recording solutions for the Cisco environment. This includes archiving Jabber IM interactions for compliance, reporting and recording for Business Edition 6000/7000, as well as Formal and Informal Contact Centers, and Advanced Voice Traffic Analysis Reporting.
"ISI is very excited to sponsor this event," says David Dishek, Unified Collaboration Practice Lead with ISI Telemanagement Solutions, Inc. "Our success has always aligned with Cisco's strategy, and our solutions are always adaptable to the radically changing work environment. Given ISI's long history of providing cloud and managed service solutions, we are more than ready to leverage our integrated solutions in even the most demanding environments."
For more information, visit http://www.isi-info.com.
ISI's Solutions portfolio brings together time-proven technologies for the management of unified communications through wireless and landline Call Accounting & Reporting, Telecom Audit & Optimization, Collaboration Recording (Voice, Video, Instant Message, Screen Capture), Invoice & Inventory Management, Wireless Management, and Workforce Management. ISI's facilities, processes, and data security comply with ISO 9001:2008, SSAE 16, HIPAA, Safe Harbor and other important standards.