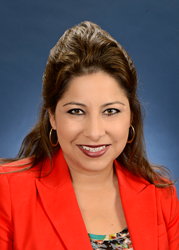 it was nice to go back to the Court not as just a wide-eyed spectator but as a new member
LOS ANGELES, CA (PRWEB) June 24, 2014
Murchison & Cumming, LLP is pleased to announce that Senior Associate Lisa D. Angelo was sworn into the United States Supreme Court on June 2, 2014.
Ms. Angelo, who began her legal career in Washington D.C. working as an intern for the Solicitor General's office said, "having accompanied government attorneys to the Court on many occasions and I observed so many great oral arguments, including Lawrence v. Texas and the Michigan affirmative action cases, it was nice to go back to the Court not as just a wide-eyed spectator but as a new member."
Ms. Angelo has over 10 years of experience in a wide variety of practice areas including professional liability, criminal law, specialty tort litigation, general liability, health Law, product liability and international law. She is Chair of the firm's White Collar Crime practice group and is a member of the firm's Professional Liability and Law and Motion practice groups. She is licensed to practice law in all California State and Federal Courts including the United States Court of Appeals for the Ninth Circuit as well as the Courts of the District of Columbia and now, the United States Supreme Court. She is a member of the Federal, American, Los Angeles County and District of Columbia Bar Associations, and the National Association of Criminal Defense Attorneys.
About Murchison & Cumming, LLP
With a firm history dating to 1930, Murchison & Cumming, LLP is a premier, AV-rated civil litigation firm with five offices in California and Las Vegas, whose attorneys specialize in the defense of domestic and international businesses, insurers and individuals, at trial and on appeal. The firm's attorneys also handle employment matters and business transactions. The firm is a member of the USLAW and Insuralex Network. For additional information, please visit our website at http://www.murchisonlaw.com.