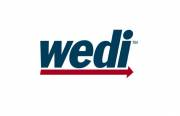 July 23-25 sessions to address ICD-10, Health Plan Identifier (HPID), Attachments and Operating Rules
Reston, VA (PRWEB) June 24, 2014
The Workgroup for Electronic Data Interchange (WEDI), the nation's leading nonprofit authority on the use of health IT to create efficiencies in healthcare information exchange, announced its Summer Forum event titled "Beyond the Delay: ICD-10, HPID, Attachments & Operating Rules – Critical Actions your Organization Should be Taking Now." The three-day summit will take place at The Commons Hotel in Minneapolis, Minnesota from July 23-25, 2014 addressing three of healthcare's hottest topics.
The event is open to all interested healthcare stakeholders across provider, payer, vendor and government entities. Both WEDI members and non-members can register online for discounted full-conference registration rates of $99 and $149 respectively.
"A major focal point of our education efforts in recent months have revolved around ICD-10's monumental impact on the industry," said Devin Jopp, Ed.D, WEDI president and CEO. "Through our Summer Forum, we will provide the latest information on what organizations need to do to meet the new ICD-10 deadline but have expanded our program to also help organizations understand how to achieve compliance with other critical regulatory requirements like Health Plan Identifiers, Attachments and Operating Rules."
Day One of the event will focus on critically important ICD-10 topics, such as: DRG shift root cause analysis, creative and practical testing approaches; defining milestones; test results analysis from the perspectives of payers, providers and clearinghouses; and remodeling your organization during the implementation.
Day Two will focus exclusively on attachments and operating rules with sessions targeting such topics as: explanations of CDA-R2 and the proposed new document template by HL7; operating rules for attachments; required workflow changes; and an update on CARC & RARC code combinations.
Day Three of the conference will include Health Plan Identifier sessions addressing such topics as: HPID overview; enumeration considerations and ASOs; and implementation: definition of payer and X12 transactions.
Learn more about WEDI's ICD-10, HPID and operating rules efforts at http://www.wedi.org.
About WEDI
The Workgroup for Electronic Data Interchange (WEDI) is the leading authority on the use of health IT to improve healthcare information exchange in order to enhance the quality of care, improve efficiency, and reduce costs of our nation's healthcare system. WEDI was formed in 1991 by the Secretary of Health and Human Services (HHS) and was designated in the 1996 HIPAA legislation as an advisor to HHS. WEDI's membership includes a broad coalition of organizations, including: hospitals, providers, health plans, vendors, government agencies, consumers, not-for-profit organizations, and standards development organizations. To learn more, visit http://www.wedi.org and connect with us on Twitter, Facebook and LinkedIn.