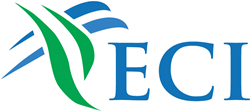 We are excited to announce that the future of point of sale (POS) systems is here and available through ECI.
Las Vegas, NV (PRWEB) June 24, 2014
Electronic Commerce International, a leading payment processing solutions provider and First Data ISO, announced today that they are now offering the Clover Point-of-Sale (POS) Solution to merchants and businesses. This innovative new POS system helps business owners manage the day-to-day details of merchant accounts.
The Clover Station POS is an easy to use and reliable business management solution for merchants and owners of small to medium-sized businesses. The new system offers the security of a terminal solution along with the flexibility of innovative cloud-based POS systems. With this level of security and flexibility, Clover Station is ideal for merchants in all industries.
"We are excited to announce that the future of point of sale (POS) systems is here and available through ECI," stated Jim Anderson, CEO of Electronic Commerce International. "Clover gives the merchant the ability to download apps that allow them to customize their POS specifically for their business, which is particularly exciting as this level of customization has not been available before."
The Clover solution is powered by cloud-hosted software that is packaged with all the tools a business owner or merchant needs to get the POS system working right away.
The Clover Station includes the following key features and more:
-Ability to conduct transactions even when the internet is down with offline mode
-Merchant analytics
-Secure storage in the cloud with the TransArmor tokenization service
-Round the clock support, 24/7
To learn more about the services available from Electronic Commerce International, please visit http://www.ecistore.com or call 888-404-7500.
About Electronic Commerce International:
For more than a decade, Las Vegas-based Electronic Commerce International has been providing affordable, personalized payment processing solutions to merchants of all sizes in the United States and Canada, so business owners can focus on growing their company. ECI has more value added services for small, medium and large businesses than anyone, like Text Marketing, Business Lines of Credit, Merchant Cash Advance, Gift and Loyalty Program, Mobile Processing, 90 Days Same as Cash and Check Guarantee. ECI prides itself on superior customer service, offering support 24 hours a day, seven days a week. To learn more about Electronic Commerce and their extensive products visit them at http://www.ecistore.com.