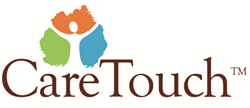 CareTouch is always looking for ways to make it easier for our customers to keep their patients healthy.
Denver, CO (PRWEB) June 25, 2014
CareTouch Communications, Inc. released an enhanced version of their CareTouch360™ platform that supports One-way and Two-way billing system integration. The open system solution communicates with most billing systems, pulling data directly from the Home Medical Equipment (HME) provider and enabling streamlined implementation of patient outreach.
One-way integration allows the HME provider to pull their own patient order reports from the CareTouch360™ platform and manually enter orders. The Two-way integration solution goes a step further and uploads patient orders directly into their billing system. Two-way integration eliminates the need for data entry, and sometimes double data entry, saving the Home Medical Equipment providers time and money.
Home Medical Equipment providers using Mediware's Fastrack™ or any billing software with a web services interface can immediately take advantage of the CareTouch360 platform enhancements.
"CareTouch is always looking for ways to make it easier for our customers to keep their patients healthy," commented Matthew Dolph, CEO of CareTouch. "Adding the integration element takes our solution to the next level, resulting in happy patients and increased revenues."
CareTouch provides online live demos of their solutions which may be scheduled by visiting http://www.CareTouch.net.
About CareTouch:
CareTouch Communications, Inc. (http://www.caretouch.net) is a leader in patient engagement and partners with healthcare suppliers to improve people's health. The company merges technology with a live, multi-lingual call staff, enabling suppliers to maintain consistent communication with patients who require replenishment of medical equipment and supplies. CareTouch specializes in sleep and diabetic resupply, sleep adherence, oxygen equipment replenishment, nebulizer supply replenishment, payment collections, and manufacturing recall notification. The company is headquartered in Westminster, Colorado.