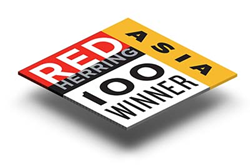 Corporate America will be first to take advantage of super-human skilled employees that can drive dramatic performance gains using Morf Media's new platform technology.
Palo Alto, CA (PRWEB) June 24, 2014
Morf Media today launched its Gamified Intelligent Learning System, the first fully-interactive, immersive solution for corporate training. This advanced solution for corporate training provides much more in depth understanding of critical topics that are currently taught via other learning systems, Powerpoint or Word documents in classroom settings
The Gamified Intelligent Learning System (GILSTM) uses advanced game theory and artificial intelligence to enable employees to enter virtual worlds where they can progress through work simulations to better learn and interact with others as they create and execute strategies and perform complex tasks. Based on a highly scalable SaaS platform, GILS is available anytime, anywhere, delivering the same immersive experience on smartphones, tablets and desktops.
Corporate America will be first to take advantage of super-human skilled employees that can drive dramatic performance gains using Morf Media's new platform technology.
"Traditional classroom techniques are a turn-off for most employees," said Eduardo Cervantes, Morf Media's CEO. "Many say it is boring, and they worry they are missing work and may fail in front of colleagues. Employers find it costly and often ineffectual. The Gamified Intelligent Learning System is a radically new and innovative approach, fully engaging employees by making participation enjoyable and rewarding. At the same time the system reports behavioural performance and allows corporations to ensure they meet training requirements while maximizing cost effectiveness."
Research shows that inadequate training costs businesses billions in revenue each year from lost productivity.* Enterprises in regulated industries may face additional costs if they can't show they have met legally mandated training.
"The average gamer today is 35 years old today, with 47% of them being women," said gamification lecturer and board member Yu-kai Chou, creator of the dominant gamification design framework Octalysis. "Everyone has the capacity to enjoy games if they serve a productive purpose. Gamification uses the same behavioural economics and motivational psychology techniques that entice people to play and applies them to non-game scenarios, making them fun, appealing, even obsessive. Morf Media's GILS represents one the industry's most complete implementation of gamification principles to date. It utilizes state-of-the-art game design, social mechanics, behavioural science and deep artificial intelligence to form a highly innovative and effective training solution."
GILS is a modular framework designed for ready extensibility across industries. The first two modules, developed for hospitality and finance, these are based on award-winning gamification projects Morf has already delivered for global brands such as Deutsche Telekom, Fairmont Hotels, and Sofitel.
Based on Morf's own patented AI technology, a GILS virtual world can be easily adapted for any industry, whether healthcare, energy exploration, aviation or retail. GILS integrates with Microsoft's Active Directory as well as with popular customer resource management software such as Safesforce.com, and with human resources management systems such as Oracle, SAP, PeopleSoft and Sage, ensuring its integration with an enterprise's existing infrastructure.
GILS is available immediately.
To find out more, please visit http://morfmedia.com/AboutMorfMedia.aspx or call Toll Free 1-800-609-9061 in the U.S. or +44 784 627 8676 in Europe.
About Morf Media
Morf Media is a part of the rapidly growing, $140 billion per year corporate training market in the United States. It was named a "Red Herring Top 100 award winner for innovation" and in 2012 "European Accelerator Company" by PwC. Follow us on Twitter: @MorfMediaInc or visit http://www.morfmedia.com.
Morf Media, Gamified Intelligent Learning System, and GILSTM are trademarks or registered trademarks of Morf Media and/or its subsidiaries or affiliates in the U.S. and other countries. Any other names contained herein may be trademarks of their respective owners.
Press Contact:
Freddie Simons
PR Executive
Morf Media
+1 415-8710652
+44 7846278676
freddie@morfmedia.com
Roy Hanif
Vice President
Morf Media
+1 415-871-0515
roy@morfmedia.com
*Gallup World, "worldwide 13% of employees are engaged at work", October 8, 2013, http://www.gallup.com/poll/165269/worldwide-employees-engaged-work.aspx
Ponemon Institute, "The True Cost of Compliance", January, 2011, http://www.tripwire.com/tripwire/assets/File/ponemon/True_Cost_of_Compliance_Report.pdf
Gartner, "Gartner's 2013 Hype Cycle for Emerging Technologies Maps Out Evolving Relationship Between Humans and Machines", August 19, 2013, http://www.gartner.com/newsroom/id/2575515
Keywords: training, gamification, enterprise software, CRM