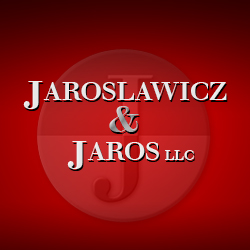 New York, NY (PRWEB) June 23, 2014
Every year, The American Institute of Personal Injury Lawyers™ recognizes 10 attorneys from each state for their commitment to excellence in personal injury law. These attorneys are named among the "10 Best" personal injury advocates in their state.
This year, Attorney Abraham Jaros received this title for his outstanding personal injury work in New York. According to the institute, the award serves two purposes: it recognizes excellent lawyers and it allows potential clients to find the best attorneys for their unique needs.
In order to receive the award, attorneys must meet specific criteria. First, a legal professional must formally nominate the attorney. In order to sustain the nomination, the client must have an impeccable client rating without past complaints.
During the nomination process, a committee for The American Institute of Personal Injury Lawyers will also consider the following:

The Lawyer's Standing with The Bar
Past Awards & Recognitions
Publications Related to the Practice Area
Past Speaking Engagements
Reputation Among Peers
Attorney Abraham Jaros is a co-partner at Jaroslawicz & Jaros, LLC, a personal injury law firm that serves New York City. At the firm, Abraham has built a reputation for effective and aggressive personal injury representation. He handles virtually all types of claims, including traffic accidents, premises liability, and medical malpractice. To learn more about Attorney Jaros, visit http://www.jaroslawiczandjaros.com.