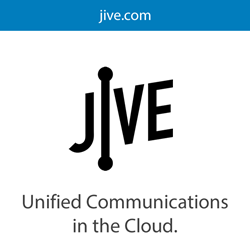 We're excited to partner with Hotel Zamora, and to offer other hotels and resorts similar improvements in features and cost.
Orem, UT (PRWEB) June 24, 2014
Jive Communications Inc., a leader in Hosted VoIP and Unified Communications, has announced that Hotel Zamora is now a Jive Voice customer, using Jive's cloud-based phone system with property management system integration.
"The hospitality sector has been underserved in functionality due to the nature of their usage patterns and unique feature needs," said John Pope, CEO at Jive. "We're excited to partner with Hotel Zamora, and to offer other hotels and resorts similar improvements in features and cost."
Millenium Waves, a Jive Local Partner, helped to facilitate the deployment. As a part of the deployment, Millenium Waves and Hotel Zamora selected VTech's S2410 and S2210 cordless and corded SIP phone models, which are compatible with Jive Voice. These phones feature compact footprints, contemporary styling, and an array of innovative features including USB charging ports, antibacterial plastic, and speakerphones.
"As Hosted VoIP solutions gain traction in the hospitality industry, VTech is excited about partnering with Jive," says Chad Collins, VTech Hospitality Senior Sales Director in the Americas. "Our SIP phones offer smaller, independent hotels a cost-effective, low-maintenance and stylish telephony solution packed with features that today's guests expect."
Jive Voice offers full-featured PBX functionality to hospitality clients across the U.S. The system is managed entirely in the Cloud, allowing hotel administrators the ability to make moves, adds, and change directly from their desktop or Internet-enabled devices.
Jive's platform includes a host of signature features for hospitality that make managing and customizing the system simple. In addition to direct integration with major property management systems, Jive's Visual Dial Plan editor allows administrators to map out dial configurations for rooms with simple drag-and-drop elements on a canvas. See more at jive.com/hospitality.
About Hotel Zamora
Hotel Zamora—the first new hotel in St. Pete Beach, Florida in decades—made its grand opening in June 2014. This "white-washed mediterranean palace" offers a spa-like, boutique luxury experience reminiscent of its Spanish namesake. Located near the Dolphin Landings Charter Boat Center, Hurley Park, and Gulf Beaches Historical Museum, Hotel Zamora is the perfect beachfront hotel for anyone looking for a quick getaway or a luxury stay. For more details see thehotelzamora.com.
About VTech
Founded in 1976, VTech's mission is to design, manufacture and supply innovative and high-quality products in a manner that minimizes any impact on the environment, while creating sustainable value for our stakeholders and the community. The VTech hospitality division has leveraged more than 20 years of experience and expertise in telephony to develop an award-winning portfolio of innovative communications solutions for the hospitality market. For more information, please visit vtechhotelphones.com.
About Jive Communications
Founded in 2006, Jive Communications provides Cloud Voice, Video, and Unified Communications to institutions in the hospitality sector. Jive's solutions integrate seamlessly with existing property management systems, simplifying administration and improving guest experience. Jive Voice is rapidly replacing legacy PBX systems in hospitality with dedicated feature sets and enterprise-grade reliability, all at the lowest total cost of ownership available. Learn more at jive.com/tour.