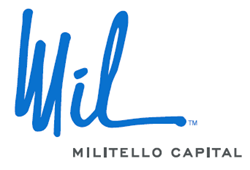 "Investing in great deals that are located in thriving markets is the core of Militello Capital's real estate investment strategy,"
Leesburg, VA (PRWEB) June 23, 2014
Militello Capital is pleased to announce its acquisition of Hillwood Pointe Apartments in Nashville, Tennessee.
Militello Capital in conjunction with QRM Capital has acquired Hillwood Pointe Apartments, a 180-unit multi-family apartment community located in Nashville, Tennessee. The Property consists of one, two and three-bedroom units and is located in the growth corridor of West Nashville, situated between downtown Nashville and the affluent Belle Meade neighborhood. "Investing in great deals that are located in thriving markets is the core of Militello Capital's real estate investment strategy," says Matt Brady, Co-Founder and COO of Militello Capital. He continues, "The Nashville market, the largest metropolitan area in Tennessee, is a thriving area of more than 1.5 million people and has a strong and diverse economy with a high quality of life. We are very excited to make our first of what will likely be several investments in Nashville."
Militello Capital is a Northern Virginia-based private equity investment manager. We've moved beyond Wall Street to a place where ideas matter, people have names and investing is as much about creating opportunity as it is about increasing wealth. Our firm was founded on the principle that true wealth is created in private investments. We offer two distinct alternative investment strategies available exclusively through certified RIAs: income-producing commercial real estate and emerging technology venture capital.
Visit http://www.militellocapital.com/ to learn more
The information contained herein should not be construed as personalized investment advice. Investing in venture capital companies involves some degree of risk and may not be suitable for all investors. Information presented herein is subject to change without notice and should not be considered as a solicitation to buy or sell any security. The companies highlighted above are not necessarily the highest performing investments in the fund, but are noted as purchases made to date. The reader should not assume that investments in the companies identified were or will be profitable.