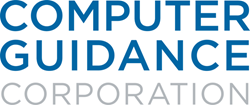 "The value of a state-of-the-art technology is to empower the users to spend more time on the business, bringing them the tools they need to be more efficient and the information they require for greater financial control." Ed Cockerill, CFO, SSI Services
Scottsdale, AZ (PRWEB) June 24, 2014
Computer Guidance Corporation, the leading developer of ERP software solutions for the construction industry, today announced that SSI Services, LLC has successfully implemented Computer Guidance's eCMS v.4.0 construction ERP for improved financial controls and operational efficiencies.
The leading specialty contractor, headquartered in Indianapolis, Indiana, has successfully completed its data and system conversion from its legacy solution to Computer Guidance's eCMS v.4.0 construction ERP. The implementation included the introduction of a number of eCMS applications, including core accounting, time and material billing, payroll, human resources, job costing, equipment accounting, equipment maintenance, purchasing, order processing, business intelligence and enterprise content management.
"The value of a state-of-the-art technology is to empower the users to spend more time on the business, bringing them the tools they need to be more efficient and the information they require for greater financial control." stated Ed Cockerill, Chief Financial Officer, SSI Services, LLC "We look forward to automating our business processes and providing invaluable data to our users with Computer Guidance's proven ERP software."
"Our eCMS v.4.0 construction ERP is all about providing our customers with invaluable financial and project data and allowing them to securely and reliably interact with this information, helping them run a smarter business." commented Mike Bihlmeier, President, Computer Guidance Corporation. "Our innovative dashboards, advanced reporting and interactive data inquiry tools promote fact-based decision-making and data-driven forecasting and planning."
About Computer Guidance Corporation
Computer Guidance is the software development expert for construction enterprise resource planning solutions. In business since 1981, Computer Guidance has provided its customers with construction financial and project management applications supported by industry-leading business intelligence and analytics applications and advanced productivity tools. Computer Guidance is a premier business partner of IBM Corporation, providing a solid technology foundation for both its cloud-based, hosted and on-premise solutions. Hundreds of commercial contractors have implemented Computer Guidance ERP achieving quantifiable benefits year after year. Many Computer Guidance customers are represented among the Engineering News-Record Top 50, 400 and 600 and the On-Site Top 40. Computer Guidance's construction software expertise has led the Associated General Contractors of America to select Computer Guidance's solutions as the ERP solution of choice for its members. eCMS has also been acknowledged by the CFMA IT Survey, ranking its job cost, accounting and payroll applications as the number one software for commercial contractors. In 2013, Computer Guidance received a silver Contractor's Choice award from Roads & Bridges magazine recognizing eCMS as one of the most widely implemented ERP solutions among its readership.
Computer Guidance Corporation is part of the Explorer Software Group of companies. Explorer Software Group is a global software business that is exclusively in Construction with 40,000 users served, in 40 countries and in 6 continents, employing 250 staff. Explorer's core business philosophy is long-term commitment to customer service, coupled with providing the best possible solutions to customers.
For additional information, visit http://www.computerguidance.com or call 888.361.4551.
###
eCMS is a registered trademark of Computer Guidance Corporation - part of the Explorer Software Group of companies.