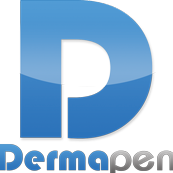 Las Vegas, NV (PRWEB) June 24, 2014
The Salt Lake City-based company will be showcasing its industry-leading fractional dermabrasion device, the Dermapen®, as well as a complete micro-needling education and certification program, provided through industry partner, NeedleLogics. Fractional dermabrasion or micro-needling is a technique that works via a process known Collagen Induction Therapy (CIT), whereby collagen production is initiated through the implementation of [thousands of micro injuries] to the epidermis and dermis.
The process has been clinically shown to be among the safest, most effective methods for: reducing acnes scars, reducing fine lines and wrinkles, tattoo removal, minimizing stretch marks and general dermabrasion. The device uses a sterilized, spring-loaded tip with eleven 33-gauge micro-needles delivered in a rapid stamp-like motion to ensure maximum efficacy.
THE Aesthetic Show is an annual conference held in Las Vegas, Nevada, which brings together the nation's leading aesthetic cosmetic practitioners and suppliers. They offer a number of conference-wide awards designed to showcase advances in cosmetic therapy and the clinicians responsible for performing them.
A recent edition of the conference-supported magazine, THE Aesthetic Guide, featured an exhaustive survey of the benefits to be gained from using a fractional dermabrasion device, such as the Dermapen, versus an energy-based treatment, such as laser resurfacing. Results have shown that Dermapen treatments are a significant economical alternative to energy-based methods, resulting in similar outcomes with much less downtime, pain, and cost-to-consumer.
Stop by booth #613 to see live demonstrations, hear about show specials and learn how adding micro-needling can significantly boost revenue to your practice with Dermapen.