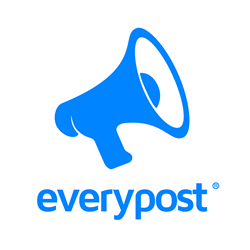 San Jose, CA (PRWEB) June 25, 2014
A recent brief from the makers of the Everypost app described the numerous features of the social media sharing app, now that it is available for Intel® Atom™ tablets for Android*. The joint effort between Intel and Everypost will bring the app to a larger audience of mobile device users.
The publication was designed to showcase the advantages that content professionals, promoters and journalists will gain by employing the app. Everypost enables text, photos and video to be posted to a range of social media outlets simultaneously in one, neat format. The brief elaborates by pointing out that Everypost lets users follow trends with mentions and hashtags, as well as publishing multimedia information without character or file size restrictions.
As an Intel® Software Partner, Everypost had access to a broad portfolio of technical and support resources within the Intel® Developer Zone.
About Everypost
Everypost is an application and software developer responsible for Everypost. Learn more at: https://play.google.com/store/apps/details?id=com.everypost.android.everypost
About the Intel Developer Zone:
The Intel Developer Zone supports developers and software companies of all sizes and skill levels with technical communities, go-to-market resources and business opportunities. For more information, visit: https://software.intel.com/
Intel, the Intel logo and Intel Inside are trademarks of Intel Corporation in the U.S. and/or other countries.
*Other names and brands may be claimed as the property of others.
Copyright © 2014 Intel Corporation. All rights reserved.