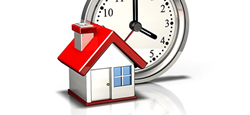 Chicago, IL (PRWEB) June 24, 2014
Lenders such as Peoples Home Equity are happy to see that homes are taking less time to be sold on the market in Chicago. The year over year percentage change in time it takes to sell a home has fallen among by an impressive amount in five major areas of the city.
According to a June 17th Chicagobusiness.com article titled "See where homes are selling fastest in Chicago" North Park is among the fastest selling single family area of Chicago. In North Park, homes are on the market for an average of 46 days before they are under contract; this is -52.5% year over year. Other areas which experienced impressive declines were Avondale at -19.7% (56 days on the market), Edgewater at -50.5% (58 days), North Center at -39.1% (66 days), and Logan Square -31.0% (72 days).
As for condominiums and townhouses: North Center experienced a -52.8% annual decline (66 days on market), and West Town saw a -30.7% change at 65 days on the market. Condos even sold 21% faster during this year's dismal winter from January 1st to April 30th with an average of 92 days on the market.
The article points out a couple who listed their home for $349,500 in Ukrainian village, an area just west of downtown, and the property was under contract just 9 days later! Meanwhile, Chicagobusiness also noted that areas such as Near North, Eddison Park, and Hyde Park experienced average days on the market above 115 days. That said, "in every one of those neighborhoods, market times fell in the first four months of 2014 from a year earlier" so there is still plenty of good ne3ws for every neighborhood in Chicago
Peoples Home Equity, which centers a large amount of its lending business in Chicago and the Midwest finds this year over year change quite impressive given that mortgage rates have risen from a year ago. The lender believes home buyers are more in tune with the risk of higher home prices and mortgage rates in the future; hence they are trying to grab properties quickly. This news is also positive for the housing recovery as higher activity spreads across the entire industry. Lenders, appraisers, agents, and moving companies are all thriving in time when home are selling quickly. The environment may only improve as more Americans are able to obtain financing from the nations falling unemployment rate.
If interested in securing a competitive, lower rate mortgage, consider speaking with a Peoples Home Equity loan officer today details at: 262-563-4026