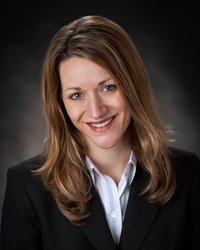 Michelle is a solid leader and a go-to person when things are to be done.
Eagan, MN (PRWEB) June 25, 2014
MEA is proud to announce that Michelle Trapp, senior manager, customer relations for Michels Corporation was inducted into MEA's Hall of Fame at the 7th Annual Energetic Women Conference. Members inducted into MEA's Hall of Fame are those that exemplify the spirit of great leaders. These outstanding individuals have contributed their time and expertise to the energy industry through service to MEA by serving on committees and volunteering at our meetings and events.
"Michelle is a solid leader and a go-to person when things are to be done," said John Gann, vice president of program services for MEA. "She is respected for her long record of service."
Michelle has contributed to the energy industry through MEA in many ways over the years, including:

Chairperson of both the Gas and the Electric Associate Advisory Council
Participation on the MEA Board of Directors
Participation in more than 55 MEA learning events
Willingness to assist in a variety of programs
About Michels Corporation:
Michels Corporation is a diversified utility, engineering, design and construction contractor with critical expertise in linking systems for energy, communications, transportation and distribution. Based in Brownsville, Wis., Michels is dedicated to providing an atmosphere of integrity in which the needs and expectations of its customers and employees are met and exceeded consistently. Michels employs more than 6,500 people and works for customers from across the United States and Canada and around the world.
About MEA:
MEA serves the people that deliver electricity and natural gas to homes and business. MEA (Midwest ENERGY Association) was founded as a trade association over 100 years ago by distribution utilities, whose vision was to improve safety and efficiency. Today, utility companies around the globe benefit from MEA's industry learning seminars, operations summits, and other events. Members collaborated to develop EnergyU, the world's premier online training and testing system for gas and electric distribution utilities.