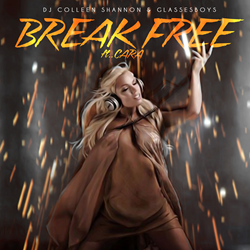 Newport Beach, CA (PRWEB) June 26, 2014
After Colleen's latest feature, an appearance on TMZ for her run in with the law, DJ Colleen Shannon produces an electro dance record with Polish production duo Glassesboys. The record comes out just weeks after her release from a So-Cal jail. Her label's president Manny Mijares tells TMZ that "The unfortunate part was that [Colleen] wasn't available to be in the music video (for obvious reasons), but we made it work with picture cameo's and one hot Polish model.
Colleen is out now and promoting the new single. She is also planning her follow up single and a European tour.
Watch here: https://www.youtube.com/watch?v=euU4GRsvuKw.