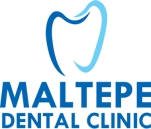 Istanbul, Turkey (PRWEB) June 25, 2014
The Maltepe Dental Clinic is launching its new website. Due to the high expense of dentistry in some European countries, there has been an increase in in dental tourism. Turkey is now a dental tourism hotspot for European consumers as the prices are low with high quality services. The Maltepe Dental Clinic, located in Istanbul, Turkey, recently launched its website to reach individuals seeking dental treatment abroad and educate dental consumers on the benefits and ease of dental travel to Turkey. Now, European consumers can book dental vacations with the Maltepe Dental Clinic online and receive high quality dentistry for reasonable prices.
Medical prices are rising in the West while medical quality is rising in the East. The Maltepe Dental Clinic provides leading dental equipment and supplies in their facilities and utilizes CEREC, BEYOND and PICASSO technologies. Their staff is internationally trained and speaks a variety of languages to easily communicate with international patients. The Maltepe Dental Clinic provides quality standards according to TEMOS, a German independent certification organization whose goal is to improve the quality of medical tourism.
The Maltepe Dental Clinic offers various dental services such as preventative dentistry, periodontics, laser dentistry, orthodontics and more. Procedures like dental implants, porcelain or zirconium crowns, or laminate veneers are offered at the clinic. Those interested in treating an esthetic dental issue can travel to the Maltepe Dental Clinic for cosmetic surgery as well.
Dental vacations begin with contact through email, telephone or Skype to discuss the desired treatments and any patient questions or concerns. A treatment plan is presented to the client prior to arrival. Transportation and lodging are included in pricing and taken care of by the Maltepe Dental Clinic.
The average cost of dental implants in London, England is 1633 £. The Maltepe Dental Clinic charges 600 £. The cost of a dental vacation in Turkey costs three times less than a dental procedure in London. On average, dental tourism provides customers with 75 to 80 percent cost savings while offering a relaxing vacation.
The Maltepe Dental Clinic is hoping to grow its client base. With the launch of its website, the Maltepe Dental Clinic is able to accept new patients and provide less expensive, higher quality services.
The Maltepe Dental Clinic is located in Istanbul, Turkey. Dr. Ilhan and Dr. Gürhan and Mr. Turgut, the manager, founded the clinic in 2003. The Maltepe Dental Clinic specializes in CEREC and CAD/CAM ceramic reconstruction methods.