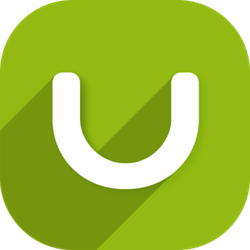 (PRWEB) June 30, 2014
A recent marketing document published by uBank Mobile Unlimited described the recent optimization of its UBANK app for Intel® Atom™ tablets for Android*. This joint effort between the developer and Intel brings the versatile, all-in-one personal banking app to a larger audience of tablet users.
The Solution brief was designed to extol the broad range of features that the app offers on Android* mobile devices. It described some of the advantageous options including commission- free bill pay, up-to-date account activity, transfers and invoicing, all within the secure, user friendly app. Fast, convenient mobile banking lets users conduct business from wherever they are right on their high-resolution screens.
As an Intel® Software Partner, uBank Mobile Unlimited had the benefit of access to the portfolio of technical and support resources within the Intel® Developer Zone.
UBANK is available for immediate download at Google Play:
https://play.google.com/store/apps/details?id=com.ubanksu
About uBank Mobile LTD:
uBank Mobile LTD is a Russian software and application developer. For more information, http://ubank.ru/
About Intel Developer Zone
The Intel Developer Zone supports developers and software companies of all sizes and skill levels with technical communities, go-to-market resources and business opportunities.
To learn more about becoming an Intel Software Partner, join the Intel Developer Zone.
Intel, the Intel logo and Intel Inside are trademarks of Intel Corporation in the U.S. and/or other countries.
*Other names and brands may be claimed as the property of others. Copyright © 2014 Intel Corporation. All rights reserved.