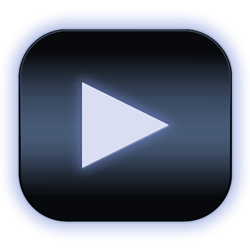 San Jose, CA (PRWEB) June 26, 2014
A recent publication from Neutron Code, the makers of the high-quality audio app, describes the array of powerful features that audiophiles can enjoy now that the Neutron Music Player is optimized for Intel® Atom™ tablets for Android*.
The solution brief highlights the partnership between Intel® and Neutron Code to bring the app's versatile, expert-level audio capabilities to a broader audience of mobile device users. Some of the extensive features within the app are a 32/64 bit audio processing, parametric equalization, surround sound, cross fading, streaming and multiple file format compatibility. The publication notes that Android* tablet users can now enjoy enhanced sound quality right on their mobile devices.
As and Intel® Software Partner, Neutron Code enjoys the benefit of access to a broad range of business and technical tools through the Intel® Developer Zone.
About Neutron Code
Nuetron Code is an independent software development company. For more information visit: http://neutronmp.com/
About the Intel Developer Zone
The Intel Developer Zone supports independent developers and software companies of all sizes and skill levels with technical communities, go-to-market resources and business opportunities. To learn more about becoming an Intel Software Partner, join the Intel Developer Zone. For more information, visit: https://software.intel.com/
Intel, the Intel logo and Intel Inside are trademarks of Intel Corporation in the U.S. and/or other countries.
*Other names and brands may be claimed as the property of others. Copyright © 2014 Intel Corporation. All rights reserved.