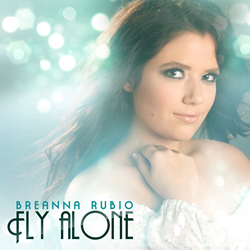 Newport Beach, CA (PRWEB) July 01, 2014
Breanna Rubio and Rap Veteran (Billboard Award Winning) Fat Joe come together on "Fly Alone"
When she's not performing or attending award shows, Breanna Rubio is recording her debut E.P with Upscale Records Executive Producer Manny Mijares. The Colorado native who attended the Record Company's Showcase event, The Big Talent Showcase blew the Record Executives away as she performed The Bangles hit "Eternal Flame" on the stage. With other Record Executives there to witness, Breanna quickly felt most comfortable with Manny Mijares and decided they were a right fit.
After just a few weeks of writing and recording, Breanna and Manny were in the studio with Fat Joe and had multiple feature options on the table. "Fat Joe was just someone I've always liked and wanted to work with," says Rubio. "I loved what he did with Jennifer Lopez and also his Ricky Martin single."
The single is expected to be out this summer followed by her debut E.P.
For more on Breanna Rubio you can find her on Twitter at @Breanna_rubio or on her Facebook page: https://www.facebook.com/pages/Breanna-Rubio/144097822427625.
Meanwhile, check out her "making of" video for her upcoming single, "Fly Alone" - https://www.youtube.com/watch?v=WmrdlAUDRUc.