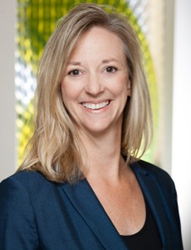 It's fulfilling to help a group like Haitian Artisans for Peace International that's working to rebuild communities for the better. - Dr. Cindy Flanagan, DDS
Houston, Texas (PRWEB) June 24, 2014
Dr. Cindy Flanagan, DDS is pleased to announce she will be joining the Chapelwoods United Methodist Church during their trip to Haiti on July 9-17, 2014. The group will be doing mission work in conjunction with Haitian Methodist Church and Haitian Artisans for Peace International (HAPI).
Chapelwoods United Methodist Church has taken numerous mission pilgrimages to Haiti since the 2010 earthquake that devastated the country. While there they provide immediate assistance and work to build long-term solutions for the Haitian people. Dr. Flanagan and a colleague from Houston, Dr. Ron Rhea, DDS, will both be providing their dental expertise and performing services for those that need assistance.
"The trips are so rewarding," says Dr. Flanagan. "It's fulfilling to help a group like Haitian Artisans for Peace International that's working to rebuild communities for the better." Four years later there is still much to do to restore Haiti, and Chapelwoods United Methodist Church is one of the organizations that is changing lives by providing water, food, medical care and economic development.
ABOUT HAITIAN ARTISANS FOR PEACE INTERNATIONAL (HAPI)
HAPI is a Methodist-supported mission project and community development ministry that is dedicated to empowering Haitians and helping them to grow on their own economically, communally and spiritually. Their activities include:

4H
Artisan fair trade
Children's activities in art
Distance learning
Health services
Maternal care
Microbusiness loans
Project management
Technological support
HAPI's work puts emphasis on helping support women's progress and health, which is driven by the belief that healthy women create stronger families and communities.
To learn more about Dr. Flanagan's practice and her charity work, please visit: http://www.FlanaganSmiles.com.
About Dr. Cindy Flanagan, DDS
Dr. Cindy Flanagan, DDS has been serving the Houston area for 24 years, offering a wide selection of general and cosmetic dentistry services with the utmost of care. Since graduating from the University of Texas Dental Branch, Dr. Flanagan has received numerous awards and nominations for her commitment to continuing education, ethics and exemplary talent. She remains active in an array of local and national organizations, and as a spokesperson for the Academy of General Dentistry she has been quoted in national publications including Glamour magazine and Good Housekeeping.