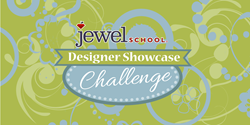 The Designer Showcase brings the individuality of our customers to the forefront.
KNOXVILLE, Tenn. (PRWEB) June 24, 2014
Jewelry Television® invites jewelry designers from a wide array of mediums to compete in their annual Jewel School Designer Showcase Challenge. More than $10,000 in cash and prizes are up for grabs for the 60 winners of this contest. Competitors may enter their one-of-a-kind creations beginning June 23 until Aug. 17.
"Jewelry-making complements us as a retailer of loose gemstones," said Trisha Condra, vice president and general merchandising manager of gemstones at JTV. "Each year, the Designer Showcase brings the individuality of our customers to the forefront. We love providing a platform to celebrate their creativity."
Contestants may enter into the following categories:

Mixed-Up Media: Finished jewelry must feature Kumihimo, leather, concrete or polymer clay using any technique.
Metal-Art Play: Finished jewelry must feature metal and wire using techniques of metal smithing, wire work, viking knit, art clay or chain maille. This includes the use of cold and hot connections, metal forming, weaving wire or firing plates.
Blissful Beading: Finished jewelry must feature beads from the smallest seed bead to the largest focal bead or any size in between using techniques such as knotting, beading wire, bead weaving or looming.
An expert panel of judges will review the entries from Aug. 18-31 and select 20 finalists from each category. On Sept. 1, the finalists will be announced and online voting will commence. A grand prize winner, fan favorite and three category winners will be announced live on air Sept. 22.
The grand prize winner and fan favorite will receive Jewel School products and cash totaling $3,500. All category winners and finalists will receive prizes with Jewel School products, gift cards and/or cash totaling $6,650.
For more information and to enter the Jewel School Designer Showcase Challenge, visit jtv.com/challenge.
About Jewelry Television®
Jewelry Television® (JTV) is one of the largest multichannel retailers of jewelry and gemstones in the U.S. appealing to fashion-conscious women, jewelry-making enthusiasts and private collectors. The privately-held shopping network broadcasts high definition programing, 24 hours a day, seven days a week, to more than 80 million U.S. households. Committed to consumer education, the network employs numerous Graduate Gemologists and Accredited Jewelry Professionals. JTV.com offers the most comprehensive jewelry and gemstone Learning Library on the internet, and is the third largest jewelry website according to Internet Retailer's Top 500 Guide for 2012.
####