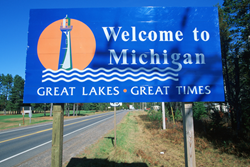 Before the summer break gets underway, it would be very wise for parents to take up the subject of drug and alcohol use with their children and teens.
Albion, Michigan (PRWEB) June 24, 2014
A host of summer activities and events occurring in Michigan during the summer season offer children, youth and families an abundance of recreational and educational and enjoyable opportunities. In the interests of a happy, healthy and fun summer for everyone, Narconon Freedom Center will be posting articles throughout the summer, sharing information with everyone about keeping yourself and loved ones alcohol and drug-free this summer.
Upcoming Summer Events
The state of Michigan has a long-list of upcoming events which will pique the interest of nearly everyone, no matter their favorite hobby, sport or leisure-time activity.
The summer events statewide include the categories of Antiques, Crafts & Collectibles, Cultural & Heritage Events, all types of Exhibits & Shows, a plethora of Fairs & Festivals, Fishing Events, special Holiday Events, Sporting Events, and Hunting & Trapping Events.
There will be art festivals, food festivals, and rodeos; hiking, mountain biking and running events. There will be tractor pulls, kiddie carnivals, and library book sales; live music, live entertainment and fireworks. There will be kayaking races, walk-run races, and stand-up paddling competitions. There will be Olympic and U.S. skating champion performances, and Ta four-day Blues Festival in Rothbury where you can rent a cabin and jam-out with other music lovers the entire festival.
The lovely Mackinac Island will hold its 10-day Lilac Festival, with its horse-drawn parade and afternoon tea at the Grand Hotel. Spring Lake will hold its week-long Spring Lake Heritage Festival, with its Family Fun Night and entertainment tent.
There is the Michigan Sugar Festival, the Grand American Fish Rodeo, the Liberty Fest, the Three Rivers Water Festival, the Waterfront Film Festival in South Haven, and the Cereal City Festival in Battle Creek, close to the Albion-based Narconon Freedom Center.
There is much more, and it is a rich and creative list of life activities available to Michigan residents for their summer enjoyment.
Staying Drug and Alcohol-Free
Many of the summer events will provide ample opportunity to drink alcohol. Unfortunately, there will likely be drug use and drug selling by some event attendees.
While Narconon Freedom Center will post articles throughout the summer on its main site with information to help Michigan residents stay safely drug and alcohol-free throughout the summer-month events, the center shares the following tips to assist in getting the summer season off to a good start for all.
Discuss drinking and drug use with your children and teens. Be very definite in your expectations that they will refrain from using drugs or alcohol, no exceptions. Experience has taught again and again that what a parent says, does matter
Ensure that your children, teenagers and loved ones know without reservation never to get in a vehicle with a driver who has been drinking alcohol or using drugs, no exceptions. Educate your sons and daughters on what actions they should take if they are confronted with such a situation so they will know the best thing to do.
Lastly and perhaps most important, set a good example for your children, teenagers and loved ones. Ensure that you refrain from drug or alcohol use during family-oriented activities and in summer-event settings. Do not put your loved ones or others at risk in this way.
Please join Narconon Freedom Center in making this a drug and alcohol-free summer which all Michigan residents can safely enjoy.
Follow the summer articles by Narconon Freedom Center on their website at http://www.narcononfreedomcenter.org/.