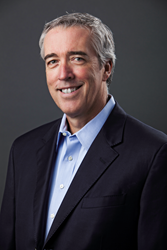 Partnering with TomTom Telematics will enable us to offer even better end-to-end routing solutions to our customers.
Atlanta, GA (PRWEB) June 25, 2014
Worldwide, there is an industry wide challenge to improve the consumer experience and have sales people and deliveries arriving on time for appointments. The integration of ORTEC routing and WEBFLEET offers companies a dynamic routing and scheduling solution based on a vehicle's location and its estimated time of arrival (ETA), keeping end-customers updated on appointments and delivery times.
"Fleet management can dramatically impact the overall customer experience, and we are always looking to collaborate extensively with partners to help improve end-to-end processes and daily operations," said Thomas Schmidt, Managing Director, TomTom Telematics.
"ORTEC is a global expert in optimizing orders for drivers, field service personnel and transportation fleets," stated ORTEC President Jeff Wilson. "Partnering with TomTom Telematics will enable us to offer more robust end-to-end supply chain solutions to our customers."
The opportunities for creating new hardware and software integrations, and capabilities of the WEBFLEET platform's APIs, were showcased to more than 140 developers in Amsterdam last week at TomTom Telematics' first International Developer Conference.
About ORTEC
ORTEC is a leading provider of advanced analytics and predictive commerce solutions. Our team specializes in helping companies meet big data analytics and optimization challenges in the areas of vehicle fleet routing and dispatch, pallet loading, workforce scheduling, demand driven transportation forecasting, and dynamic network planning ORTEC offers both Windows and SAP® certified and embedded solutions in the cloud. ORTEC was named winner of the 2012 Franz Edelman Award for Operations Research Excellence with TNT Express. ORTEC has over 1,750 customers and 700 employees, worldwide.
TomTom Telematics is one of the world's leading telematics solution providers with over 350,000 subscriptions worldwide - recognized as the largest in the European market. We service drivers in more than 60 countries, giving them the industry's strongest local support network and widest range of sector-specific 3rd party applications and integrations. More than 28,000 customers benefit every day from the highest level of security, quality and availability of our ISO 27001 certified service.