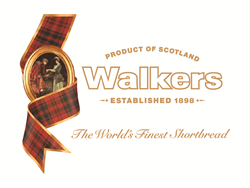 HAPPAUGE, NY (PRWEB) June 27, 2014
Walkers Shortbread, the much-loved Scottish shortbread bakery, will exhibit at the Specialty Food Association's (SFA's) 60th Annual Summer Fancy Food Show June 29-July 1, 2014 in New York, NY. Walkers is excited to showcase its Mini Scottie Dog Shortbread, the latest addition to its beloved Scottie Dog collection inspired by the iconic Scottish breed. Walkers Shortbread will offer samples of its all-natural, pure-butter shortbread, including the Mini Scotties, at booth #2736.
"These adorable Mini Scotties are the perfect bite-sized snack for anyone looking for a sweet pick-me-up," said Lisa Sherman, brand manager at Walkers Shortbread. "Our Scottie Dog collection has been a best seller for years, and we're thrilled that these mini 'puppies' have joined the family."
The Mini Scottie Dog cookies come in a convenient re-sealable "grab and go" bag and feature 42 bite-sized shortbread cookies. They contain no artificial colors or flavors and are OU Kosher certified. The new cookies retail for $3.49 each and are now available for purchase online at http://www.us.walkersshortbread.com and in select specialty retailers throughout the U.S.
To taste the new Mini Scotties and other pure butter shortbread offerings, including the new Gluten-Free collection launching later this year, visit Walkers Shortbread at booth #2736 at the Summer Fancy Food Show.
###
About Walkers Shortbread
Walkers was founded in 1898 and is still a family owned and managed company. We proudly bake the world's finest shortbread in the world in our home village of Aberlour in the Scottish Highlands. Walkers is now sold in over 80 countries and is the leading brand of food exported from Scotland. Our shortbread, cookies and oatcakes contain no artificial flavorings, colorings or additives, and are certified kosher OUD. Walkers does not support the use of GM ingredients. For more information, please visit http://www.us.walkersshortbread.com/