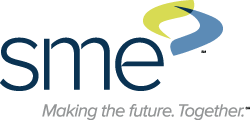 Regardless of the industry, field, degree or background, the 2014 honorees are manufacturing influencers.
Dearborn, Mich. (PRWEB) June 25, 2014
For 58 years, SME's Awards & Recognition Program has been acknowledging practitioners and researchers for their achievements in manufacturing technologies, processes, technical writing, education, research, management and service to SME. Recently, SME honored seven individuals during its 2014 International Awards Gala on June 9 at Cobo Center in Detroit.
"Regardless of the industry, field, degree or background, the 2014 honorees are manufacturing influencers. Their involvement in SME will continue to shape its future and the future of manufacturing for many years to come," said SME President Michael F. Molnar.
The 2014 International Honor Award winners are:

Prof. Dr.-Ing. Fritz Klocke was recognized with the Eli Whitney Productivity Award for contributions to the development of a broad range of new manufacturing processes as well as the improvement of existing manufacturing methods.
Sheldon "Skip" Marsh was the recipient of the Joseph A. Siegel Service Award for dedicating countless hours educating members, manufacturing practitioners, students and parents on the benefits of SME and manufacturing.
Don A. Lucca, PhD, received the SME Frederick W. Taylor Research Medal for fundamental contributions to the research literature and understanding of surface mechanics/surface engineering in manufacturing, nanomechanical behavior of materials and ultra-precision cutting mechanics in precision engineering.
Prof. Dr. Ir. Jean-Pierre Kruth was awarded the SME Albert M. Sargent Progress Award for original research contributions in different areas of manufacturing science, particularly in additive manufacturing processes and metrology, and for being instrumental in turning these contributions into successful spinoff companies.
Marilyn Barger, PhD, was given the SME Education Award for the development of manufacturing-related curricula for the entire state of Florida, being a leader in manufacturing education both nationally and internationally, and for inspiring students to enter the profession of manufacturing.
Andrew Y C Nee, PhD, was presented with the SME Gold Medal for his exceptional and significant published research leading to a better understanding of metal stamping dies design and analysis; plastic injection mold design and analysis; fixture design and planning; and product development of manufacturing.
In addition to the abovementioned awards, SME also presented The M. Eugene Merchant Manufacturing Medal of ASME/SME to SME Vice President Dean L. Bartles, PhD.
According to ASME Immediate Past President Madiha Kotb, "Dean Bartles' leadership and vision have led to important advances in improving manufacturing efficiency, making him a worthy recipient of the M. Eugene Merchant Manufacturing Medal. ASME is proud to partner with SME in recognizing his achievements."
Bartles was recognized for his pioneering contributions to tank, mortar and artillery ammunition production processes as well as the multiple launch rocket system demilitarization process, which resulted in improvements in production rate efficiency, environmental control and energy utilization.
To submit a nomination for an SME International Honor Award, on or before Aug. 1, visit sme.org/honorawards. For more information on the M. Eugene Merchant Manufacturing Medal of ASME/SME, click here.
About SME
SME connects all those who are passionate about making things that improve our world. As a nonprofit organization, SME has served practitioners, companies, educators, government and communities across the manufacturing spectrum for more than 80 years. Through its strategic areas of events, media, membership, training and development, and the SME Education Foundation, SME is uniquely dedicated to advancing manufacturing by addressing both knowledge and skill needs for industry. Follow @sme_mfg on Twitter or facebook.com/smemfg.