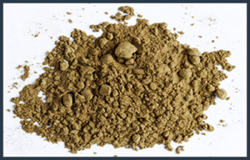 San Diego, CA (PRWEB) June 26, 2014
According to the 2014 Hazelden Betty Ford Foundation study "Parents in the Dark", parents are grossly uneducated when it comes to knowledge of drugs, including heroin, not only of details pertaining to the drug, such as where it comes from, availability, etc, but the most basic knowledge of how to identify it. In fact, most parents surveyed had a false sense of knowledge, believing they were well-educated, yet were not able to answer basic questions on drug use signs.
For the first time, a tool is available to shift the power of knowledge back to loved ones. Utilizing the same technology that is used by law enforcement around the world, Touch&Know Home Drug Test Kit doesn't test the person, but tests found substances, detecting even trace amounts of 22 drugs, including Heroin, Cocaine, MDMA, and Meth.
Recently, parents have been calling helplines looking for advice on how to identify heroin, as most don't know the different forms it comes in. One mother was told by her child that a brown, sandy substance she found was for a school project. Another father found a vaporizer and expected to find proof of marijuana. Both of these parents found their children were actually using heroin after testing it.
In the face of the heroin epidemic, Touch&Know empowers loved ones to help those that have fallen into addiction, cutting straight through the lies, fears, and doubts and gets directly to the truth.
Touch&Know is the only safe and reliable home drug test kit approved to sell at retail that tests and identifies substances directly. It is the same test used by law enforcement around the world, and sells at retail for less than $20.