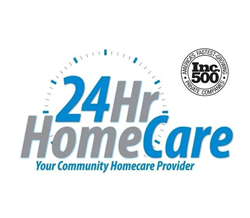 LaJolla, CA (PRWEB) June 26, 2014
Residents of LaJolla seeking a caregiver for an aging loved one can now check out the newly launched website that provides much-needed information and useful advice. The website can be of great assistance in helping individuals make decisions about the hiring of caregivers for family members.
When looking for a caregiver for a loved one needing assistance, it can actually be a scary issue. As loved ones grow older, it is inevitable that help in performing day-to-day activities will be required, and the person who provides these services needs to be reliable, trustworthy, dependable and compassionate.
Now 24Hr Home Care can assist residents of LaJolla and San Diego in finding reputable caregivers for loved ones in need of assistance when performing certain duties at home. Some of the services provided by caregivers include light housekeeping, personal care, the preparation of meals, the monitoring of medications, and other duties that might not be as easy to perform as once was the case.
The newly launched website provides information that will prove to be very helpful when a caregiver is required for elderly and ailing loved ones. Choosing just the right individual to look after a special family member in need of assistance and companionship is a decision that requires careful thought and research. Online visitors can check out the LaJolla website and learn more about the process of hiring a dependable individual for the purpose of providing important home health care.
Loved ones are able to stay at home and enjoy familiar surroundings when caregivers come to the house to provide assistance. Family members have the best intentions and want to do all that is necessary to ensure that elderly loved ones will get the proper care, but it is not always possible to provide that care when other responsibilities intervene. This is where trustworthy caregivers come in, providing the assistance that is needed and giving family members a break from the constant worry and stress of caring for an elderly individual.
The newly launched site provides an opportunity for visitors to send emails with questions or comments that need to be presented. A representative of 24Hr Home Care will respond as quickly as possible with the required information.
When the time comes to obtain assistance for precious loved ones, it is good to know that there is a website that will connect LaJolla residents with the caregivers that are needed.