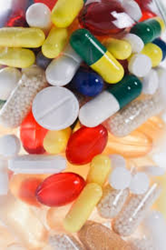 our focus should squarely fall on investigating these safety alerts and getting the word out
San Diego, CA (PRWEB) June 25, 2014
AttorneyOne.com, a recognized authority on law, update the website daily regarding all the latest information from the FDA on safety alerts for Testosterone products.
The FDA issued a statement on June 20, notifying that it is requiring the manufacturers of all approved testosterone products to include a warning in the drug labeling about the risk of venous thromboembolism, including deep vein thrombosis and pulmonary embolism.
FDA's reason for this warning is based on postmarket reports of venous blood clots unrelated to polycythemia and the Agency is requiring a change to drug labeling of these products to include a more general warning regarding venous blood clots and ensure that this risk is described consistently.
Taking into consideration the latest developments, AttorneyOne.com monitor daily and update the website providing accurate information on all relevant FDA safety alerts. Sean Burke, director of Media Relations at AttorneyOne.com, adds, "We are determined to keep an eye on FDA announcements concerning Testosterone products and inform the public. For that reason," he continues, "our focus should squarely fall on investigating these safety alerts and getting the word out."
As the FDA notes "This new warning, a class labeling change, is not related to an ongoing FDA evaluation of the possible risk of stroke, heart attack, and death in patients taking testosterone products." And the Agency adds "FDA is currently evaluating the potential risk of these cardiovascular events, which are related to blood clots in the arteries and are described in a January 31, 2014 MedWatch Safety Alert."
AttorneyOne.com has further information on Testosterone products at the website including latest major drug and medical products law news.
Headquartered in San Diego, CA Attorney One was founded in 2004 and is not a law firm. They offer a nationwide legal service which helps consumers find the best representation for their legal needs. You can learn more about Attorney One at our website http://www.attorneyone.com. You can also find us on Facebook at http://www.facebook.com/AttorneyOne. Checkout earlier news from us at http://www.prweb.com/releases/2014/06/prweb11965384.htm