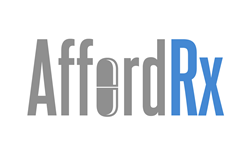 Houston, TX (PRWEB) June 26, 2014
Recent surveys show that about 2% of Americans currently suffer from fibromyalgia. Most of these are women, with about 20% of new diagnoses being men or children. Fibromyalgia can present itself with many different symptoms, including sensitivity to light, odors, and noise, or more acute symptoms like facial pain and TMJ (lockjaw). On average, patients dealing with fibromyalgia require hospitalization once every three years, and may experience headaches or migraines during as much as 50% of waking hours. While there's a wide variance in the frequency and intensity of symptoms, medications such as Savella, Effexor, Pamelor, or Cymbalta can help patients function more normally. That's one reason AffordRx offers discounts of up to 75% on SNRI medications that treat symptoms of fibromyalgia.
For families without insurance, brand name medications like Savella are often prohibitively expensive. If left untreated, fibromyalgia can result in sleep disturbance, extreme fatigue, joint and muscle stiffness or pain, and can lead to other autoimmune diseases like rheumatoid arthritis. Even with treatment, some sufferers have been forced to quit work or find less physically demanding jobs. AffordRx Savella discount cards can make SNRI medications more affordable to the patients who need them most, with discounts of 10-75%. Discount cards from AffordRx are available to uninsured patients, but also to patients whose existing insurance does not cover all needed medications.
Discount cards from AffordRx are completely free, and offer steep discounts on many types of prescription medication. These discount cards are accepted at thousands of chain and local pharmacies across the United States. There's no fee to apply for a card, so no credit information is needed. Simply print your card directly from the AffordRx website. Patients without a home printer can request that the card be send via postal mail. Once in hand, the card may be used as often as needed for all qualifying medications. AffordRx discount cards do not expire, and there's no limit on when or how often they may be used. AffordRx has helped over 50,000 patients afford their medications, and is standing by to help thousands more.