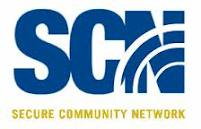 Barnstable, MA (PRWEB) June 25, 2014
BeSafe Technologies, Inc. is pleased to announce that its CEO, Tom McDonald, recently presented at the Secure Community Network (SCN) Security Leadership Summit in New York City. The Secure Community Network (SCN) is the national homeland security initiative of the Jewish Federations of North America and the Conference of Presidents of Major Jewish Organizations. Mr. McDonald presented its flagship service, BeSafe, a web based platform that serves as a hub for critical building safety and security information, to fifty attendees from all around the world. Mr. McDonald was joined by other security providers in providing attendees with exposure to state of the art technology solutions for their unique organizations.
About BeSafe Technologies, Inc.
BeSafe Technologies provides first responders with advanced information about a facility's physical layout, surroundings and access points before arriving at a location, thus enabling responders to expedite their intervention. This includes aerial imagery and digital photographs of all facades, entrances and egresses, the location and description of hazardous materials and critical utility shut-offs. This allows first responders to know the exterior surroundings of the property, access routes, and a view of all entrance and escape points, as well as asset identification, enabling pre-planning of evacuation and response. The information is distributed electronically to emergency response agencies and is accessible from most police and other emergency vehicles. BeSafe's systems are currently implemented in approximately 2,500 end-user sites, including over 150 school districts and colleges across 10 states, and numerous hospitals, law enforcement agencies or toll free (866) 216-5649.