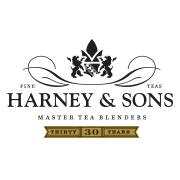 New York, New York (PRWEB) June 25, 2014
Harney & Sons Fine Teas celebrates over 30 years and three generations of master tea blending. Harney & Sons will debut their new line of signature fall and holiday gifts. This year's selection offers customers a range of gifts appealing to tea drinkers, foodies and world travelers alike.
Founder John Harney began his journey in 1983, mastering the art of tea blending, while starting production out of his basement. Today, Harney & Sons Tea remains family owned and managed, with three generations of Harneys traveling the world in search of the finest teas and innovative new blends.
This holiday season, the Harney family has put together a line of unique holiday gifts that showcase their classic tea collections and other fine products to enhance the tea drinking experience. Shoppers may choose from a variety of gifts for both discerning and new tea drinkers. Harney & Sons combines the festive colors and scents of the seasons in their Fall & Holiday Gifts: reds and greens, cinnamon, vanilla, nutmeg, and citrus all blend to welcome in the holidays.
Harney & Sons signature gifts pass on and share the family's passion for fine tea. From their Winter Gift, which features herbal peppermint tea and Winter White Early Grey, to the Royal Gift, which highlights the Historic Royal Palace collection, gift givers will find the perfect present for everyone on their list and every occasion.
In addition to their classic gifts, Harney & Sons offers a variety of new gifts for tea drinker to share with their loved ones. Highlights from this year's collection includes: Office Gift, Children's Tea Time, Tea Party, Celebration of Lights, Dreaming of a White Christmas, and many more. This distinctive line captures the fall and holiday gift giving spirit with carefully curated selections of Harney & Sons teas, treats and teawares. For the Harney loyalist, traditional and long-standing favorites—such as the Holiday Duo, Linen Tea chest and many more—will be available for all to enjoy.
About Harney & Sons Fine Teas
Headquartered in Millerton, New York, Harney & Sons Fine Teas fills 90,000 square feet of warehouse space and employs over 160 people. The family company sources, blends, and packages their own product from start to finish. Their goal is to bring the exotic aromas and refined tastes from around the world to tea drinkers as an affordable luxury.