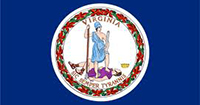 Richmond, Virginia (PRWEB) June 24, 2014
Timmons Group, an ENR 500 Design Firm and a leader in civil engineering consulting services, congratulates Chesterfield County and the Commonwealth of Virginia on its latest economic development win. Governor Terry McAuliffe announced on June 18 that Shandong Tranlin Paper Co., Ltd. (Tranlin), will build a new paper and fertilizer manufacturing facility on an 850-acre campus in the James River Industrial Center in Chesterfield County. Virginia successfully competed against several other states for the project.
Tranlin is a global pulp paper company and national leading R&D center for straw-based pulp and paper in China. They will invest $2 billion over five years to establish their first US advanced manufacturing operation in the US. The company produces refined natural pulp, natural culture paper, natural household paper, food and medical packaging box and organic fertilizers. Their products are sold in China, the US, Europe, Japan and South Korea. Tranlin's investment represents the largest Chinese greenfield economic development project in the US. The project will create 2,000 new jobs by 2020. Virginia corn and small grain producers will benefit from Tanlin's presence with the harvest of straw in the spring and corn stalks in the fall.
Timmons Group was pleased to be on the team made up of many parties on the local, state, regional and federal levels that led to Tranlin's selection of Chesterfield County for its US operations.
We welcome Tranlin's executives and employees to Chesterfield County, Virginia.
For more information on this project, please contact Tim Davey, PE at (804) 200.6954 or tim.davey(at)timmons(dot)com.
About Timmons Group
Timmons Group is a multi-disciplined engineering and technology firm recognized for nearly twenty years as one of Engineering News Record's (ENR) Top 500 Design Firms in the country. The firm provides economic development, civil engineering, environmental, GIS/geospatial technology, landscape architecture and surveying services to a diverse client base. Headquartered in Richmond, Virginia, Timmons Group has regional offices throughout Virginia and North Carolina. For more information, visit http://www.timmons.com.