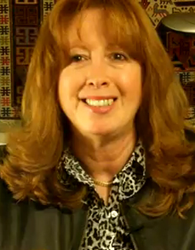 Fairfax, VA (PRWEB) June 27, 2014
MIDEGO founder and CEO, Dr. Elvira Beracochea has been awarded the 2014 Mid-Career Achievement Award by the American Public Health Association's International Health Section. The American Public Health Association (APHA) is the oldest, largest and most diverse organization of public health professionals in the world. The APHA champions the health of all people and all communities.
The APHA is comprised of 29 primary sections that represent major public health disciplines or public health programs. These sections are designed to allow members with shared interests to come together to develop scientific program content, policy papers in their areas of interest or fields of practice, provide for professional and social networking, career development and mentoring.
The International Health Section's mission is to (a) provide a multidisciplinary forum for scientific and public exchanges of knowledge and views on international and global health issues; (b) collaborate with those within APHA whose interests intersect with international and global health; (c) advocate for key international and global health issues within the Association and at various levels of government; (d) serve as advocate for the development and recognition of technically, scientifically and politically sound approaches to international and global health problems; and (e) mobilize interest and encourage debate among professionals and the public on international and global health issues.
The Mid-Career Award in International Health is intended to recognize outstanding young professionals in the IH Section. The evaluation criteria for the Mid-Career Award include: (1) The individual must have committed herself/himself to the promotion and development of primary health care in a cross-cultural setting over a period of 5-15 years; (2) The individual must have demonstrated creativity in expanding the concepts pertinent to the practice of public health with an international focus; and (3) Membership in APHA, a State affiliate, or a national public health association that is a member of the World Federation of Public Health Associations.
Prior winners of the Mid-Career Award in International Health include Laura Altobelli, Matt Anderson, Padmini Murthy, Gopal Sankaran, Jean Capps, Tim Holtz, Kate Macintyre, Sarah Shannon, Adnan Hyder, Stephen Gloyd, Luis Tam, Marty Makinen, Colleen Conroy, Mary Ann Mercer, Irwin Shorr, Walter K. Patrick, Dory Storms, Clyde "Lanny" Smith and Mrs. Theresa Shaver.
About Dr. Elvira
Dr. Elvira Beracochea is an international public health consultant and development coach. She coaches health workers to innovate and improve quality of life for their patients. She is the founder, President and CEO of MIDEGO, Inc.
About MIDEGO
Founded in 2005, MIDEGO is a well-established global health consulting company, specialized in professional and organizational effectiveness in the health sector. MIDEGO's mission is to help countries exceed the Millennium Development Goals, hence the name of the company. MIDEGO helps clients improve how they work and save more lives while advancing in their careers. MIDEGO also works with partners to create and implement effective and efficient organizational health development strategies that are led by empowered local leaders. MIDEGO's online training and coaching programs help health professionals realize their career mission by leading the kind of changes they know they need to bring about in their countries. Find out more at http://www.midego.com.