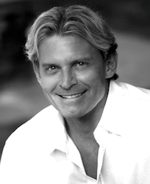 (PRWEB) June 26, 2014
The goal of our webinars is to educate and entertain continuous improvement enthusiasts of all skill levels and backgrounds. This July, attend one or both of these exciting webinars:
On July 9th, we'll be hosting not one but two guest speakers, Mark Graban and Dr Gregory Jacobson. Together they'll explain how to efficiently manage an influx of employee ideas. Learn how to track, prioritize, and more. Click here to register.
On July 16th, Matthew E. May returns to discuss the Play-To-Win Canvas, a mapping tool that helps unveil the pros and cons of two competing strategic choices. Download the template and use it with your team to make better, more informed decisions. Click here to register.
About Gemba Academy:
Gemba Academy, a leading provider of video-based lean manufacturing and six sigma education, has delivered online training to more than 2,000 companies around the globe. Designed by and for real practitioners, Gemba Academy has revolutionized online training with their unique "site-based subscription" model. With more than 500 videos, Gemba Academy provides flexible solutions that can serve as a baseline for training or enhance existing continuous improvement efforts.