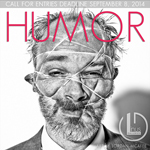 We are fortunate to have a great community of artists and art enthusiasts that have embraced our gallery and support us by sharing in the excitement and promotion of the arts
Los Angeles, CA (PRWEB) June 30, 2014
Linus Galleries, headed by veteran Los Angeles fine art photographer Linnea Lenkus, curates both live and online art exhibitions with dynamic collections of art that embrace a wide range of mediums and talent. The contemporary art gallery posts two unique calls for art every month for their online shows. The submissions are judged by a panel of creatives and artworks selected are featured alongside a statement from the artist about their accepted piece with a powerful link to their own website.
"Our online exhibitions take a lot of work to put up," Curator Linnea Lenkus shares. "Because the viewer isn't in the physical gallery, it's on us to make the site easy to navigate. We build detailed web pages about each piece and are very specific about the content of the artist's statements as we want the viewer to make a connection with the artwork when reading them." The gallery has successfully showcased over 50 online shows that are up indefinitely.
The Los Angeles art gallery recently added new calls for art with popular themes such as Abstracts 2014 and less typical but equally inspiring themes such as Humor and Science. The calls are promoted on numerous art sites as well as popular social media platforms. "Social media is a must for us when it comes to reaching out to our artists," Gallery Director Julianna Calin explained, "we not only promote our calls this way but we use these platforms constantly to showcase our exhibitions and to feature artists."
Linus Galleries said that continually sharing artwork and promoting artists is their way to ensure that the world is being exposed to extraordinary artwork. Lenkus said "We are fortunate to have a great community of artists and art enthusiasts that have embraced our gallery and support us by sharing in the excitement and promotion of the arts." Artists and art collectors are encouraged to visit the Linus Galleries website at: http://LinusGallery.com.
About Linus Galleries
Linus Galleries was started in 2011 by the highly experienced and internationally published Los Angeles portrait photographer, Linnea Lenkus. Linus Galleries gives the opportunity to be in both online and live juried art exhibitions to artists worldwide.