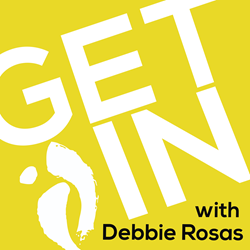 Courage comes when we don't think, but when we act.
Portland, OR (PRWEB) June 27, 2014
Get in and be moved by this innovative podcast, hosted by Nia founder and iconic body and life pioneer Debbie Rosas. For over thirty years Debbie's messages and ways of moving and living in the body have been transforming people's lives all over the world. Debbie speaks intimately and shares her powerful thought leadership about the complex relationships that exist between your body, your mind and the everyday world.
Beginning June 27, 2014, Debbie will host weekly podcasts of entertaining and inspirational conversations with guests about The Body's Way - the way of living fully within a body for optimal health, beauty, fitness and power. Listeners to the podcast will develop the most important relationship they will ever have: the one between their body, mind, emotions, and spirit.
Listeners can find the podcast at Debbie's official site, debbierosas.com. Be sure to catch every episode for a weekly jolt of education, sensuality, and inspiration.
This is your time. Get in, be moved, be you.
Contact Yolande Gendron-Herndon at yolande(at)nianow(dot)com with any further questions or comments.