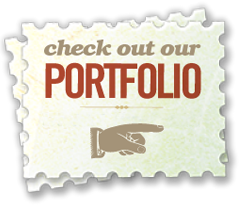 "A great looking site is only a third of what really matters. Our raison d'être is make it work, and then make it pretty" - Ian Hammersley Director Smartebusiness
Manchester (PRWEB UK) 1 July 2014
Smartebusiness works with e-commerce businesses to design not only stylish but highly responsive and most importantly, profit turning websites. The award winning agency has an impressive record of doubling if not tripling their new clients' online sales. Magento, owned by ebay, is the #3 eCommerce Software provider to the top 500 e-retailers in the US and Canada and has overtaken Oracle as the top eCommerce solution for mid-market merchants.
Smartebusiness has grown to a team of 17 key staff with offices in Manchester and Auckland, New Zealand. The company's founder and CEO, Ian Hammersley, advises some of the UK's leading eCommerce companies including Brook Taverner, Ubisoft, N.PEAL, Naked Wines, Cox and Cox, Divertimenti, Aga and global Japanese powerhouse Nisshinbo. Smartebusiness helped Brook Taverner increase their online sales by over 200% in just six months. The agency also worked with Comic Relief enabling thousands of people to find their nearest Sainsbury's Sport Relief Mile just by sending a text message.
Using the Magento software, Smartebusiness can help businesses grow by providing tablet and smart phone-friendly sites, a choice of payment options and a streamlined checkout to help increase sales and cross-border price consistency. The software has also enabled Smartebusiness to help their clients' take advantage of the explosive growth in mobile commerce. eMarketer predicts even more growth ahead, with mobile commerce growing from 24 percent of retail ecommerce sales in 2014 to 35 percent in 2017 in the UK.*
CEO Ian Hammersley says, "We started working with Magento in 2008 as we could see even then the huge potential of the software. We have used it to its full potential in helping our clients to achieve over £50 million in online revenues."
In a recent survey of US digital buyers (11 June 2014)** it was revealed that 28 percent check tracking on a mobile device on a weekly basis, 25 percent researched products on a mobile prior to a store visit and 20 per cent opened emails from retailers and made a purchase on a mobile device. Ian says, "We ensure our clients' websites are mobile friendly and therefore enable their consumers to find the information they want or to make an order as quickly and efficiently as possible."
Ian continues, "A great looking site is only a third of what really matters. There's no point in the website looking amazing if the customer gets frustrated trying to make a purchase online, the customer service is unresponsive, or delivery is slow, etc. Our raison d'être is make it work, and then make it pretty. We advise our clients on any and every aspect of e-commerce. The website is just one of the elements in the whole process."
To learn more about what smartebusiness does, download one of the free guides on Magento or Conversion Rate Optimisation.
END
Notes to Editors:
*http://www.emarketer.com/Article/Key-Trends-2014-Always-On-Commerce/1010439
**http://www.emarketer.com/Article/Consumers-Choose-Digital-Product-Research-Purchases/1010948
Media Contact
Alison Shadrack, Adia PR
E: alison(at)adiapr(dot)co(dot)uk
T: +44 (0)7794 540221
Twitter: @Adia_PR