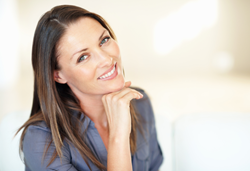 Face Whisperer® products address the three main considerations facing aging skin.
St. Petersburg, Florida (PRWEB) June 25, 2014
The Face Whisperer® line was designed with aging skin in mind.
"The Face Whisperer® line addresses three key factors: it relaxes wrinkles, minimizes wrinkles by boosting collagen production, and protects skin through superior hydration," says Kathy Heshelow, founder of Sublime Beauty®.
The day cream features Argireline®, which is commonly known to be a natural version of Botox®. It relaxes wrinkles naturally over a month's time.
Trylagen is a special compound that steps up collagen production, essential because natural collagen diminishes with age. Less collagen means more wrinkles, sagging and thinning of skin.
The day cream also contains botanical ingredients that hydrate the skin well, including aloe, cucumber, carrot extract, linden tree extract and ginseng.
Face Whisperer® Day Cream is currently available at SublimeBeautyShop.com and on Amazon.
The Night cream, Neck & Decollete Cream and Advanced Eye Gel make up the rest of the line, and offer full advantages to aging skin.
ABOUT:
Sublime Beauty® is a quality skincare company that focuses on products to "Age Younger". Products help to boost collagen, hydrate, relax wrinkles and improve skin. A niche includes healthy Skin Brushes. The company webstore offers free standard shipping and a VIP Club. Products also available on Amazon.