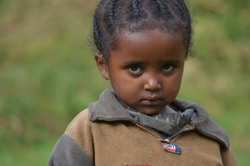 Of the surveyed households, the minimal accepted diet for children under 2 years was being met, as was not the case prior to program intervention.
Phoenix, Ariz. (PRWEB) June 25, 2014
This year, 6 million fewer children will die before their fifth birthday than did just 25 years ago. U.S. foreign assistance has played a leading role in achieving these results, dramatically improving children's health and survival worldwide. Food for the Hungry (FH) is proud to work alongside USAID in its effort to end preventable child and maternal deaths with prevention efforts in Africa, Asia and Latin America.
U.S. foreign assistance programs have helped cut in half the annual number of deaths of children under age 5 since 1990. In addition, diverse allies such as NGOs like FH, civic groups, faith and business communities, universities and philanthropies have come together to leverage billions of private dollars for overseas health and development programs.
In Ethiopia, as part of a five-year development food aid program funded by USAID, FH is responding in vulnerable, chronically food-insecure areas with the aim to improve the health and nutritional status of women and children under age 5. Implementing well-tested, effective methods, FH has, to date, targeted more than 30,000 pregnant and lactating mothers and more than 135,000 community members with a focus on improving their health and nutritional practices, increasing their access to nutritious food and clean water and improving household and community level sanitation practices.
In just two and a half years, considerable results have already been achieved.
"As a result of training and support, there has been a 25 percent increase in the number of mothers exclusively breastfeeding, resulting in 90 percent of all lactating mothers utilizing this important practice," said Craig Jaggers, FH Ethiopia program director."Of the surveyed households, the minimal accepted diet for children under 2 years was being met, as was not the case prior to program intervention."
FH observed that the number of prenatal visits of pregnant mothers has increased, while a higher percentage of households were appropriately treating cases of childhood diarrhea. FH support helped ensure that approximately 70 percent of surveyed households were growing fruits and vegetables on their land for home consumption and sale, while women's dietary diversity score, a key indicator of access to appropriate nutritional sources, also showed improvement.As a result of FH's efforts, access to clean water has increased by 11 percent among target households.As it relates to improved sanitation, there has been an 8 percent increase in households using improved sanitation facilities and more than nine communities have been designated as "open free defecation" communities.
In the Democratic Republic of the Congo (DRC), FH has seen significant improvement in the nutritional situation of the beneficiary population in comparison to the baseline situation since 2011. After annual assessment in 2013, underweight children 0-59 months had been reduced from 26.5 percent to 17.5 percen.These results have also included the increase in exclusive breastfeeding among children in the first six months of life, from 52 percent to 84 percent; Vitamin A supplementation for children (0-5 years) from 68.8 percent to 86.9 percent; proportion of children (6-23 months) who received the minimum acceptable diet improved from 11.6 percent to 77.7 percent and proportion of children (6-23 months) who had oil added to their food in the last 24 hours from 25.8 percent to 76.9 percent.
These results are attributed to strong messaging about behavior changes in the FH-led care group model, where mothers/caregives learn about changes such as hand washing before cooking or eating, leading to improved health status of children. Care groups use the power of social capital as "Leader Mothers" teach other mothers how to improve the health of young children. This program has also seen great strides in the health status of caregivers/mothers since its onset, with the proportion of caregivers of children aged 0-23 months who adopted three or more health treatment behaviors increasing from 11.2 percent to 36.3 percent; proportion of caregivers of children age 0–23 months who know at least three signs of childhood illness that indicate the need for treatment from 56 percent to 57.1 percent; mosquito net use among children 0-23 months from 20.8 percent to 73.9 percent; women of age 15-49 who had four or more prenatal visits with a skilled provider for the last pregnancy from 35.4 percent to 71.7 percent and mothers of children under 2 who know three or more danger signs during pregnancy and delivery from 11 percent to 46.1.percent.
Despite these results, 6.6 million children under 5 will not reach their birthdays this year, dying mainly from preventable diseases. Now is the time to re-commit our investments in life-saving programs, providing millions of children the opportunity to survive and thrive beyond their fifth birthday. Visit http://www.fh.org or http://www.5thbdayandbeyond.org to find out how you can get involved.
# # #
Founded in 1971, Food for the Hungry provides emergency relief and long-term development programs with operations in more than 20 countries to help the world's most vulnerable people. Learn more by visiting http://www.fh.org. Social connections include http://www.facebook.com/foodforthehungry and http://www.twitter.com/food4thehungry.