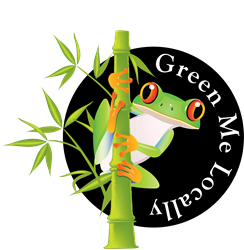 Inspiring businesses to give back to their local communities when then need a helping hand.
St. Petersburg, FL (PRWEB) June 25, 2014
Green Me Locally is celebrating their launch to the national scene by paying it forward to green businesses and environmental non-profit organizations throughout the U.S.
The company began in 2010 as a one stop online resource for consumers to find local eco-friendly and sustainable business, events and environmental and health and wellness education in the Tampa, Florida area. In 2014, the company went national and they are building their directory resource to include cities and states across the country.
Green Me Locally has launched their Pay It Forward campaign to help promote businesses that need marketing assistance. They are offering all qualified businesses an annual advanced membership in their directory for one year as a gift. In return, they are encouraging those that have received their gift to keep the pay it forward motion going and give back to their own local communities. They welcome companies to share their stories on the Green Me Locally website to keep positivity flowing and inspire others to do good things for others.
When asked why they wanted to do start this campaign, Tara LaSalla, co-owner of Green Me Locally says "our experience with many eco-friendly businesses has been that they haven't set aside money to advertise their business. We are stepping up and providing these companies with a tool to help get their names and products and services out to the public. Part of our mission is to highlight people and companies that are taking action and empowering others around them to do the same."
If you are a green business or know of a company that could be a recipient of Pay It Forward, please click here for further details.
About Green Me Locally
Green Me Locally Inc. is an eco-niched website for consumers who are looking for ways to lessen their environmental footprint, learn how to live a healthier lifestyle and support their local businesses and economies. The mission of the company is to think globally, but act locally on a number of environmental and health and wellness related topics.