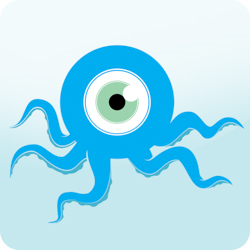 Ridgewood, NJ (PRWEB) June 25, 2014
Anonygo, Inc., a company that shouts out, "your privacy is our passion", today launched Anonygo, the first-ever geo-specific anonymous expression app that allows users to moderate posts within their community. While anonymity is guaranteed, the street and city from where the post is made will be visible, adding to its authenticity. Enabling users to post photos from the in-app camera and text anonymously to a specific geo-location, the app produces local feeds, using population-density models and community moderation.
Go ahead, express yourself! With Anonygo, users don't need to register or share contacts. All that is required is downloading Anonygo from the Apple App Store and enabling location-based services on the user's phone. It's as simple as snap a picture; write text (120 characters or less) and post. Instantly, the post appears on the local feed; users can flag it, which removes it, or promote/demote it, creating a score. The objective is to generate a fast-moving flow of information so users can get a true sense of what is happening around them in real time. Since no two communities are alike, users can only rate posts within a limited radius. If outside the determined radius, users can view the feeds, yet cannot affect the posts in them.
Anonygo was developed to give users an alternative to the traditional social networking sites that forever link posts a user makes to their online identity. Yet, with anonymity comes the concern that anonymous posts are inauthentic or fake. Unlike other mobile apps in the market, photos appearing on Anonygo can only be taken from the in-app camera. This results in posts that are made during a spontaneous moment in time, where the user was inspired to take a picture of something, say a few words and share it with the world. And, although the app focuses on local expression, it also enables global discussions: users can comment on posts made anywhere in the world. Anonygo has made searching for posts worldwide easy, with a unique geo-fence feature on its map screen. Users can simply touch the map screen in a specific location, and posts will appear from that designated area.
Anonygo's posts are useful, fun, informative and provocative. Since every post is made and submitted in real time, viewing the feeds is a new and unique experience in how we see what is going on in communities all over the world.
Anonygo Inc.'s mission is to create anonymous communication channels that promote interesting, authentic and quality anonymous expression. Anonygo is its first product.